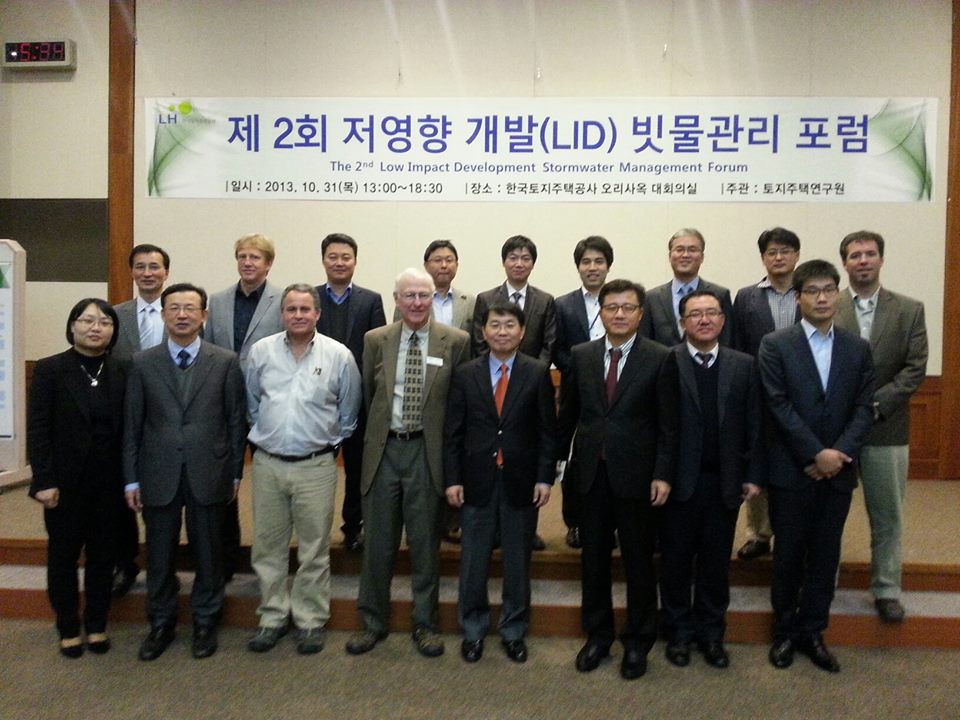 Steve was invited by Dr. Kyung Hak Hyun of Land & Housing Institute to present at the 2nd Low Impact Development Forum in Daejeon, South Korea on October 31, 2013. He also inspected the site of Asan-tangjeong which is an expansion of residential housing for the city of Asan. This expansion will incorporate LID stormwater strategies.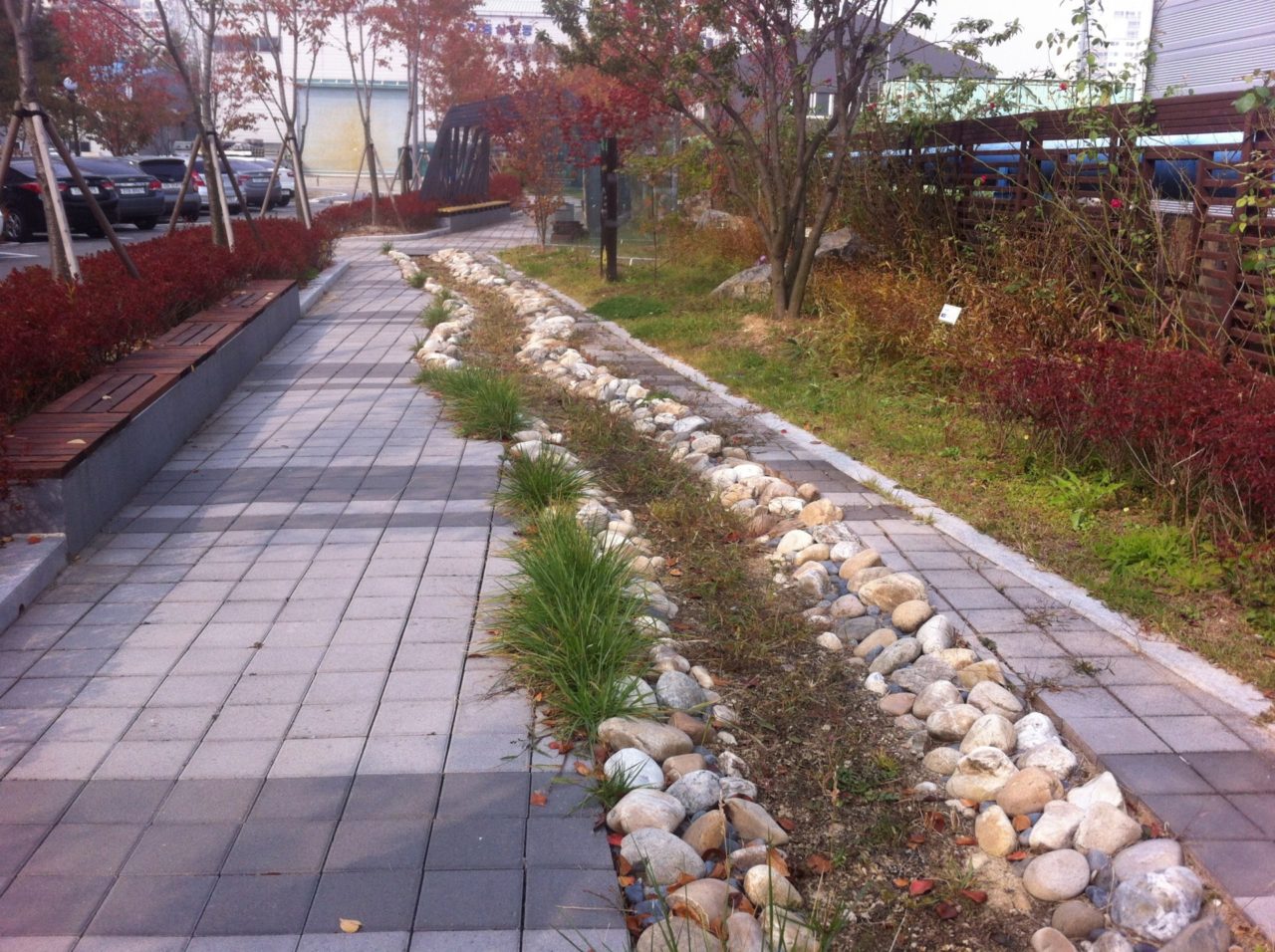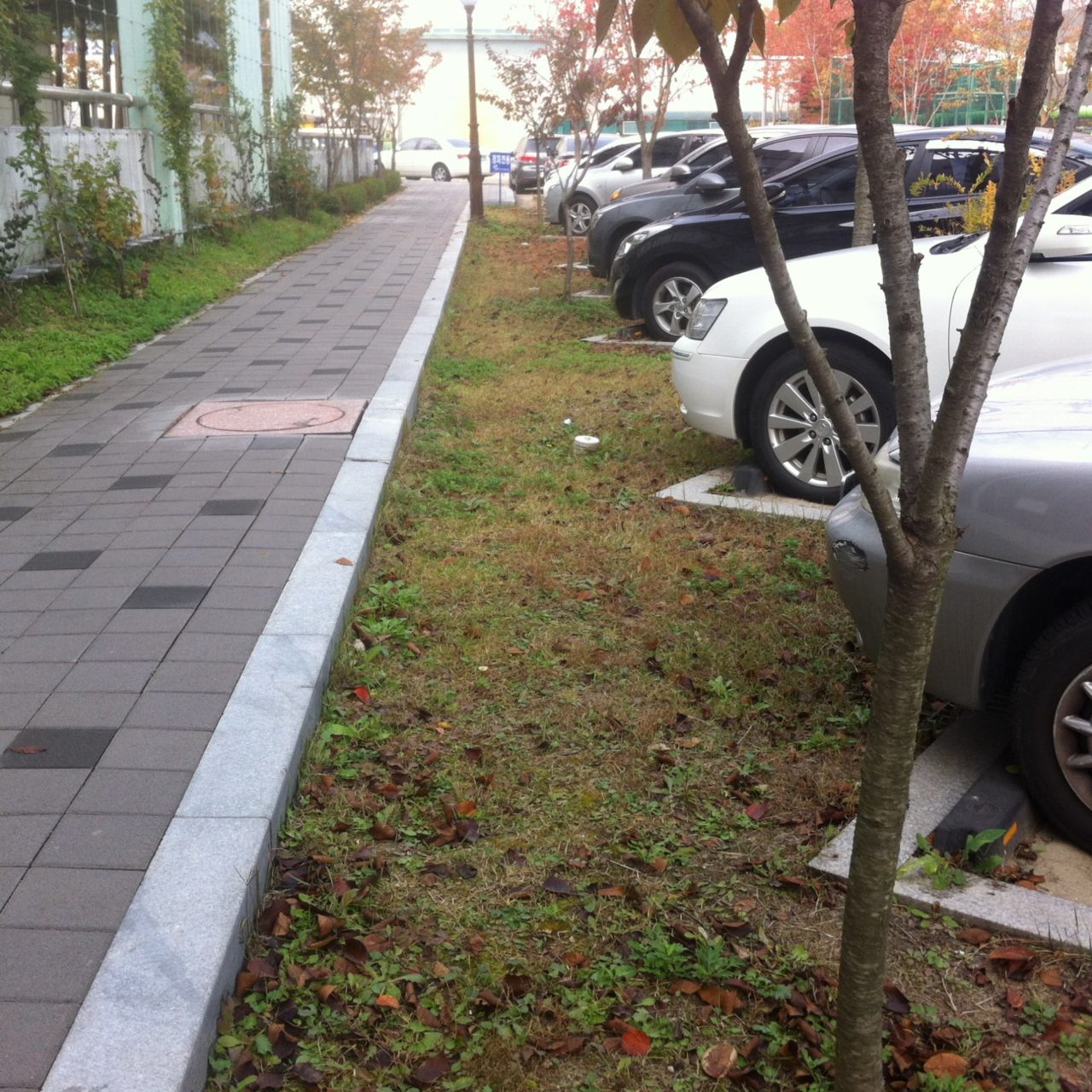 Steve was invited to make a presentation of the implementation of LID on commercial sites by Dr. Reeho Kim of the Korea Institute of Construction Technology in Seoul.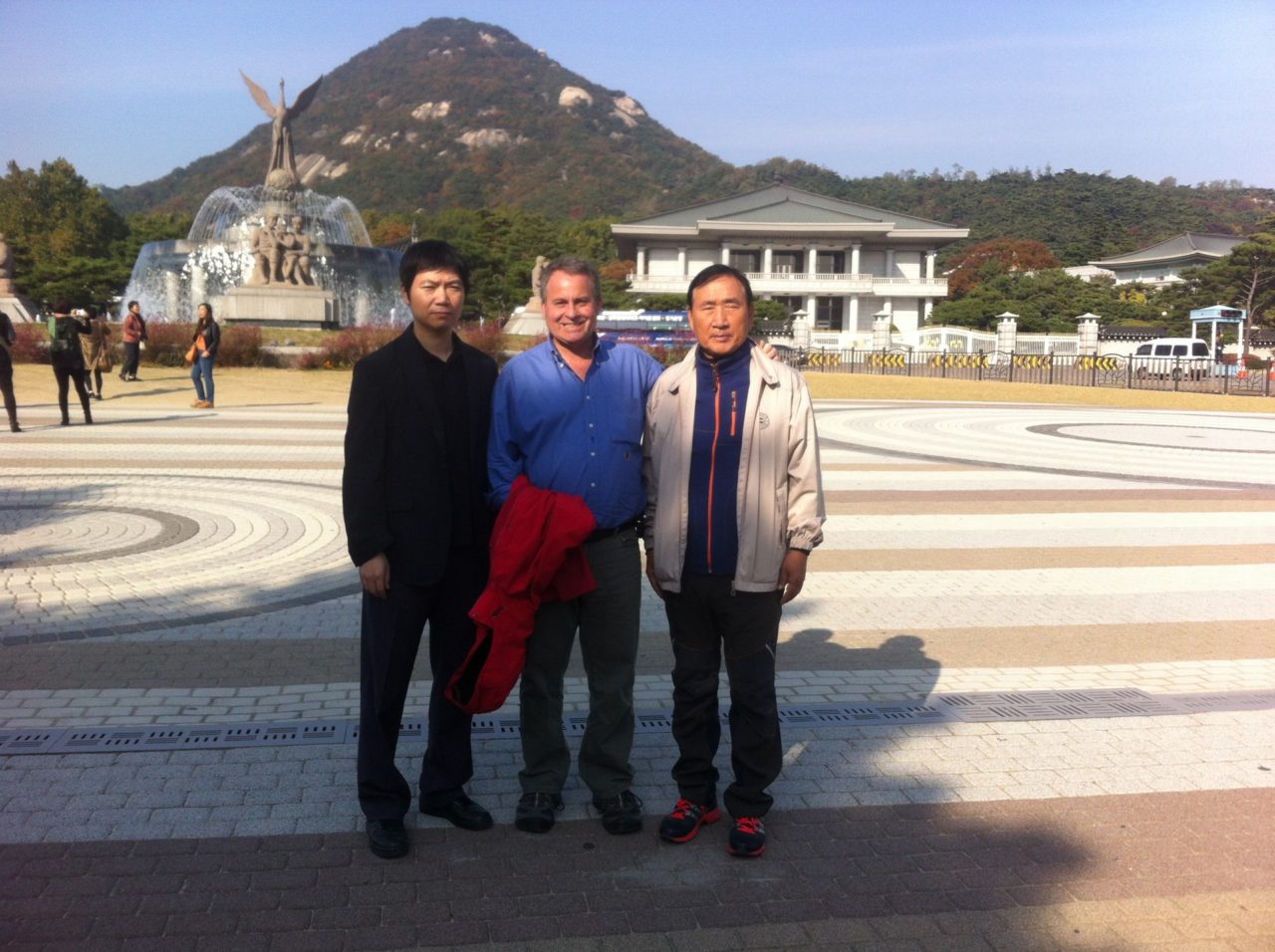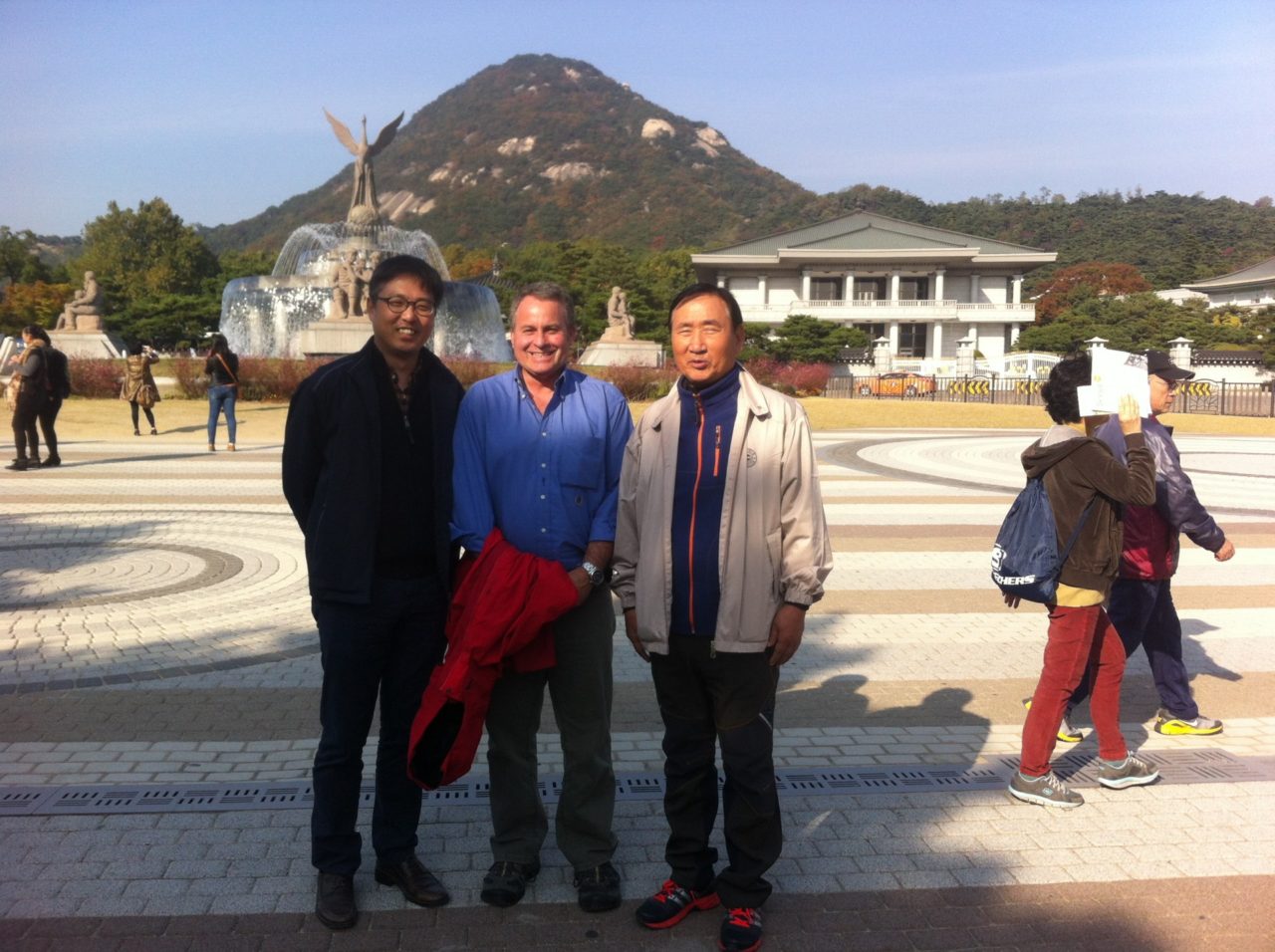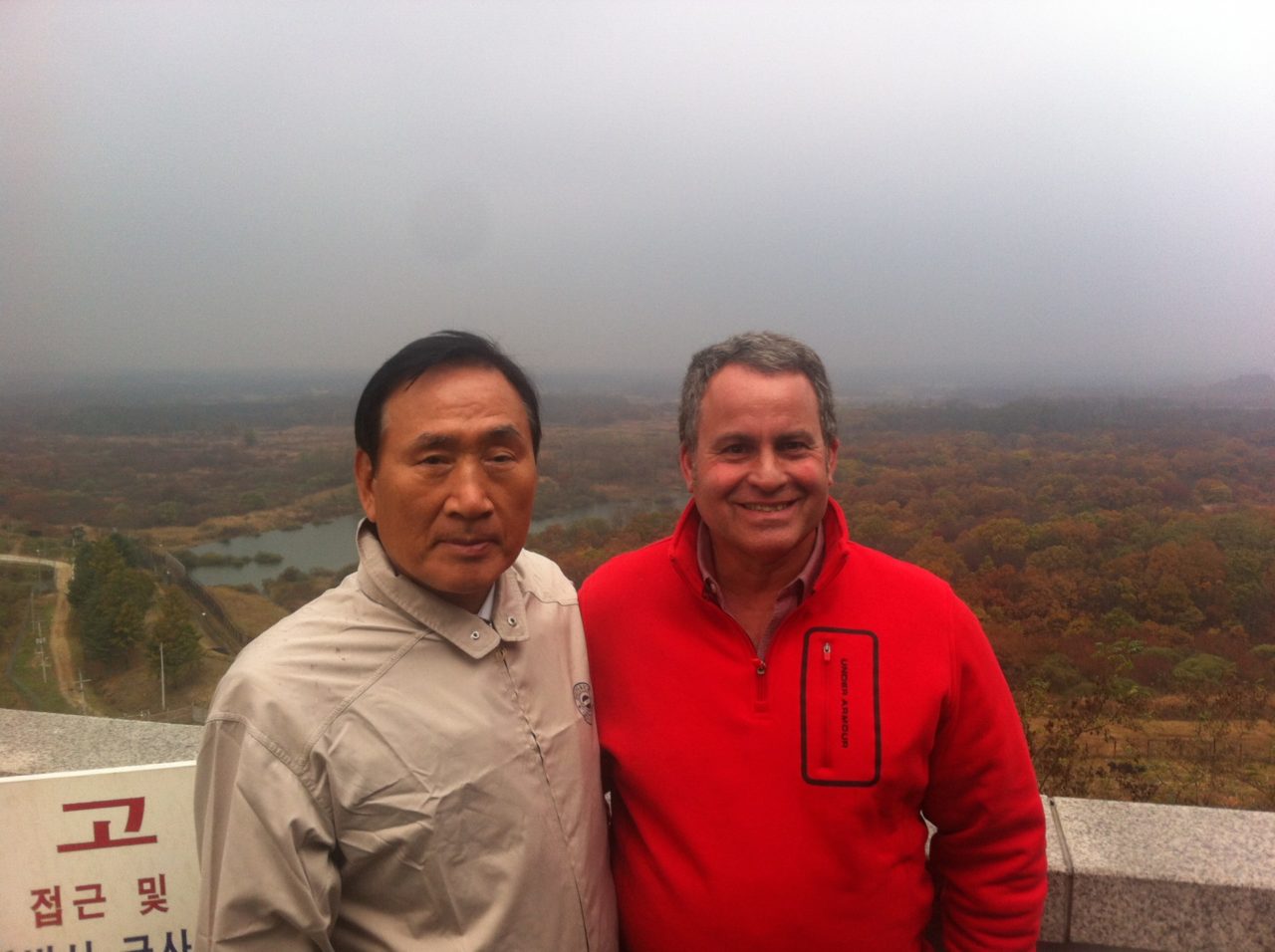 Steve met with Dr. Sangjin Lee of Korean Water and Dr. Woo Young Heo, CEO of LID Solution Co, Ltd to review the initial concept plans for the Eco-Delta City project. Eco-Delta City is a new city located near the Gimhae International Airport of 13 square kilometers and will incorporate LID concepts throughout the new city. During the visit, Steve was given a tour of the historic royal palace in Seoul as well as the South Korean Peace Chapel located at the DMZ zone at the border with North Korea.
Steve signed a MOU with Dr. Shin of Pusan National University to provide consulting services for the Smart GI/LID Research Facility at Pusan National University. Steve was asked by Dr. Shin to review the design plans for the GI/LID research facility to be constructed at Pusan National University with a focus on the exterior LID research facilities. He provided a written comprehensive review for consideration by PNU.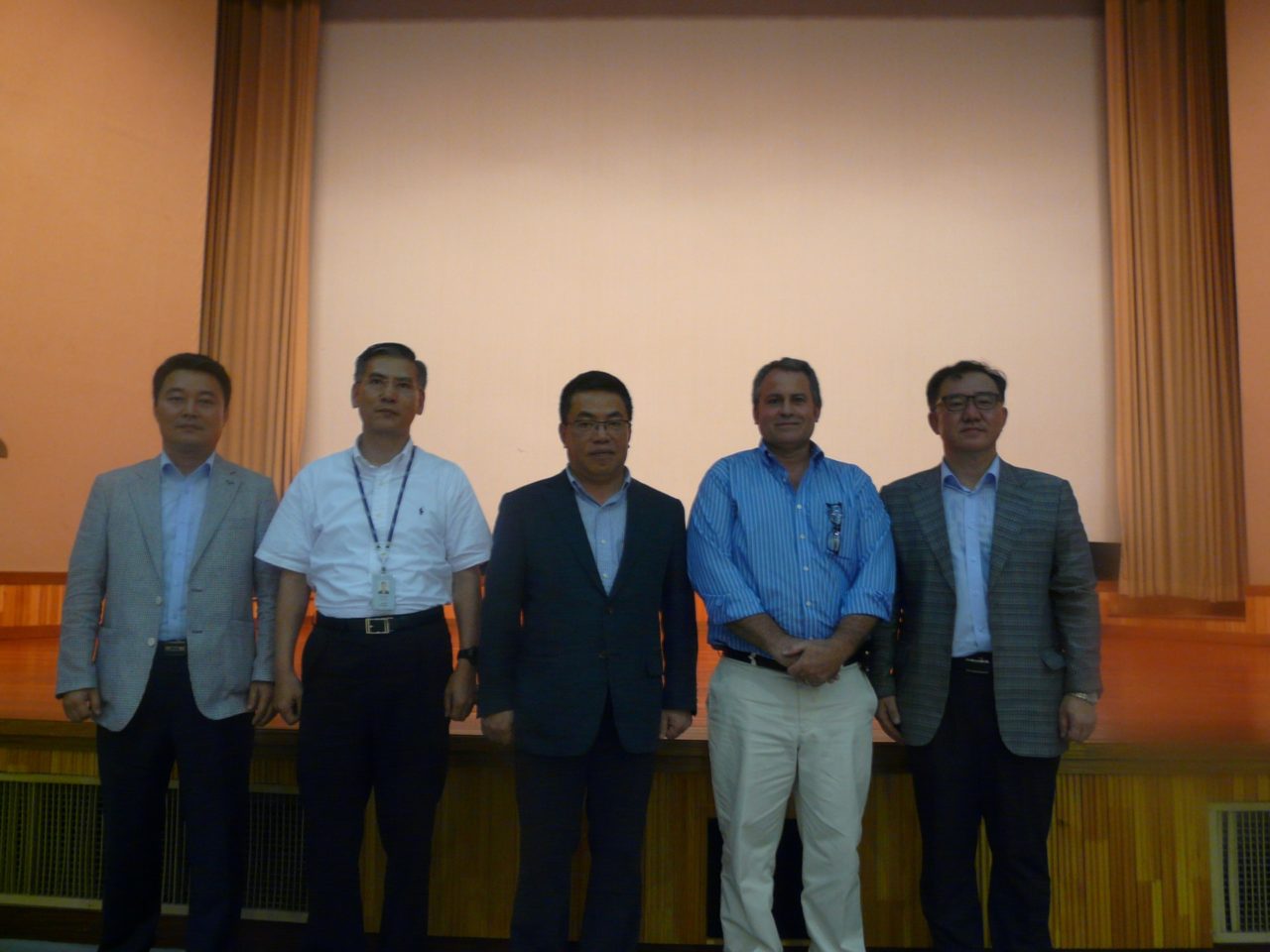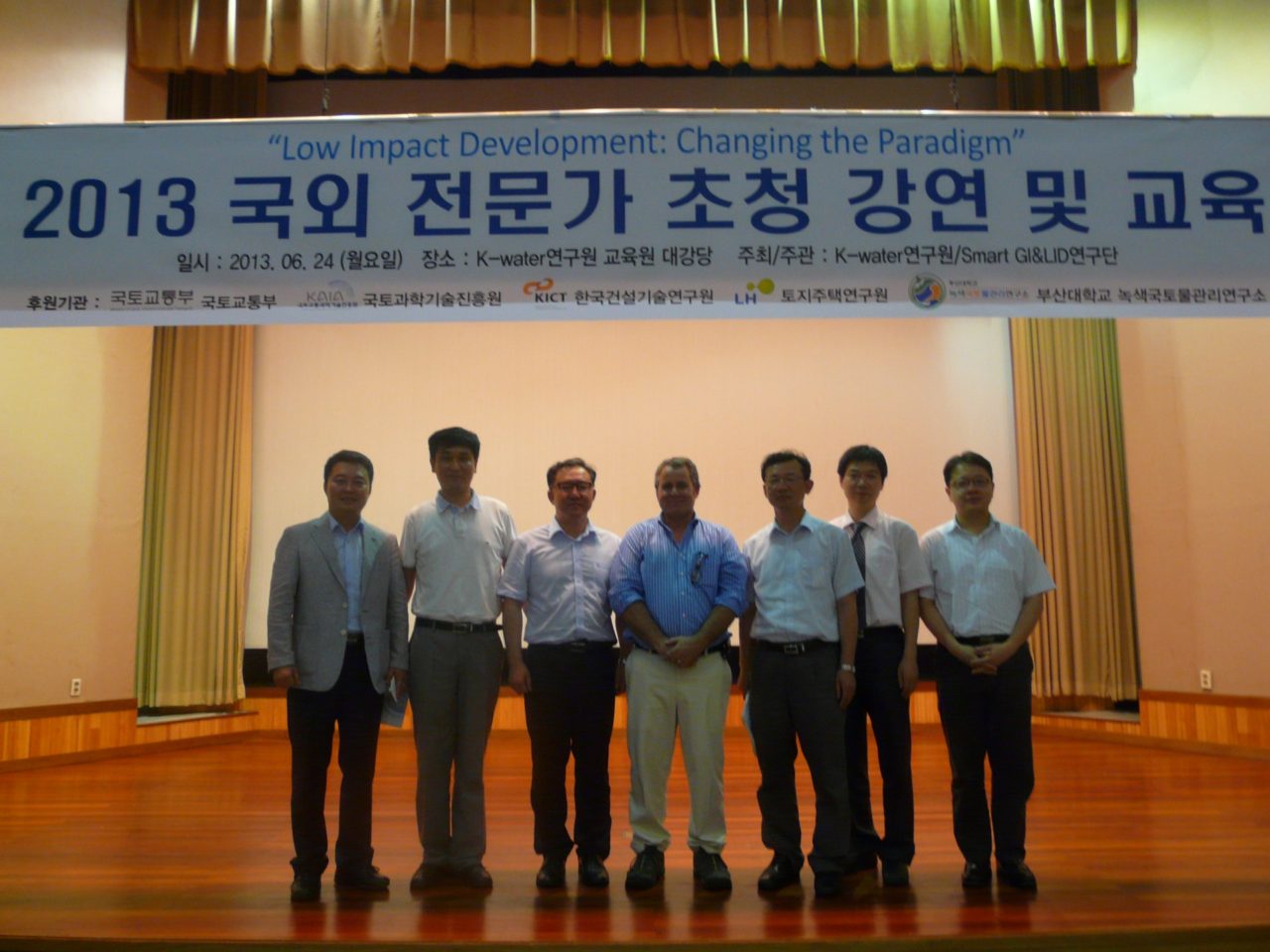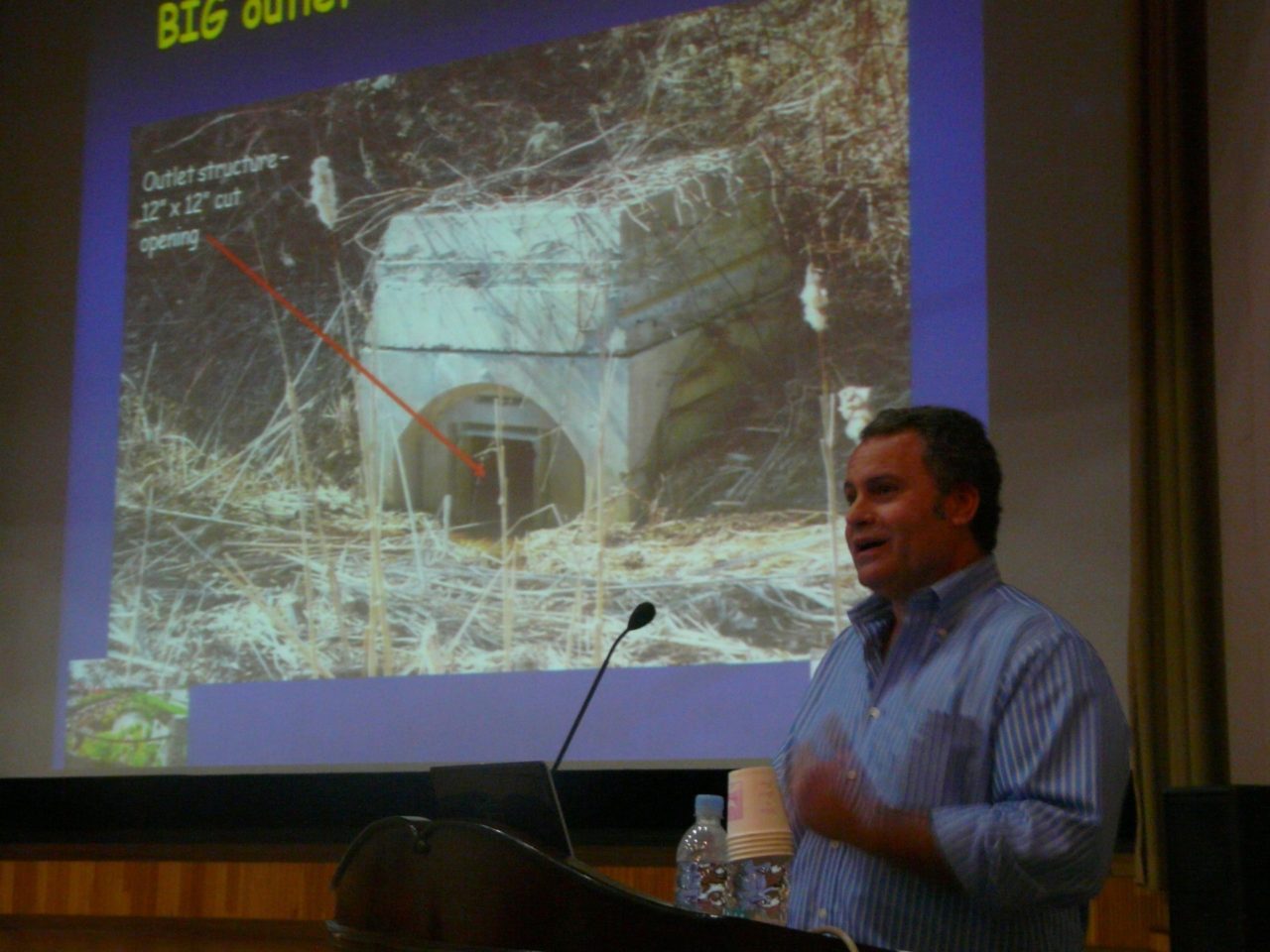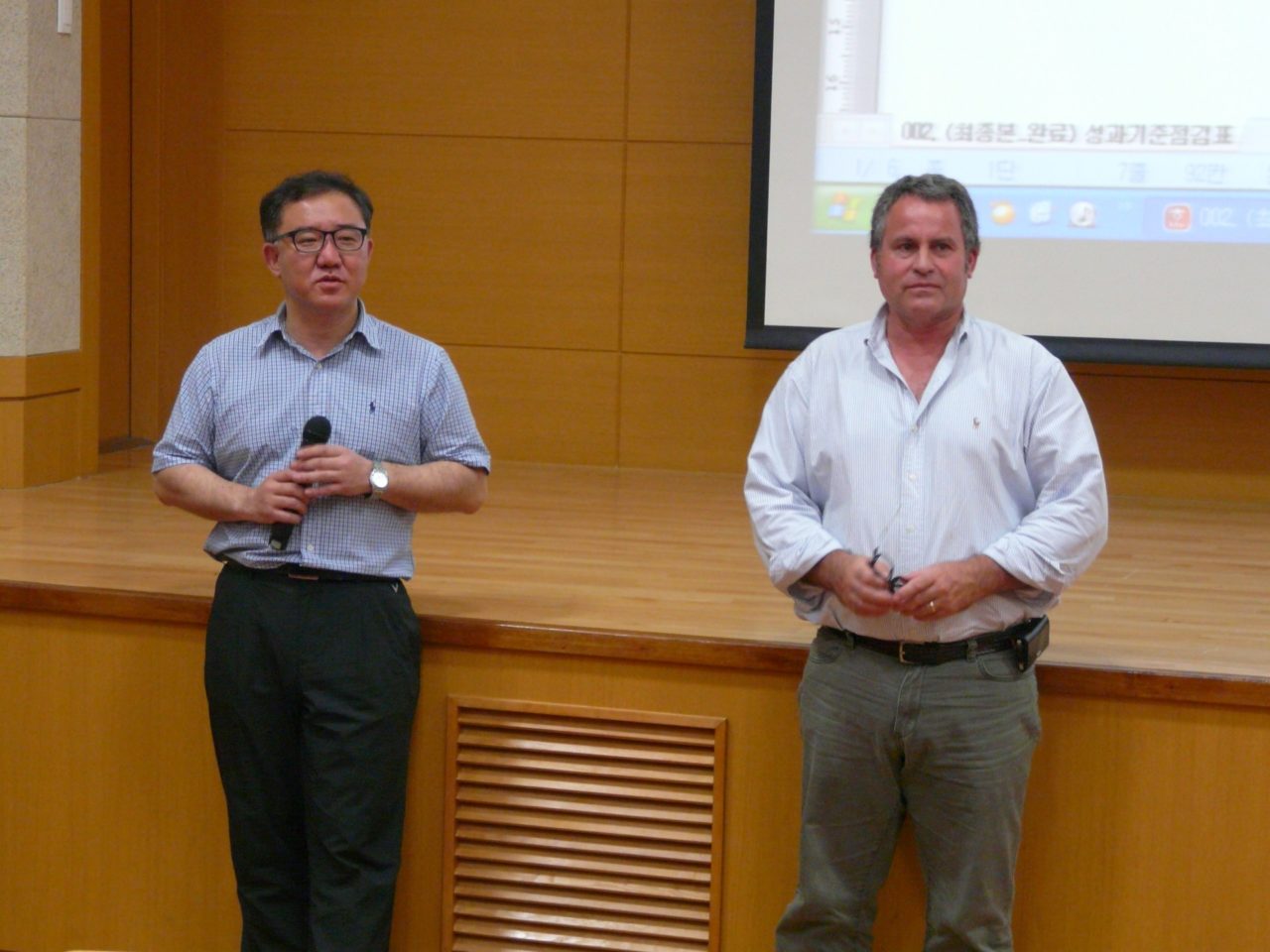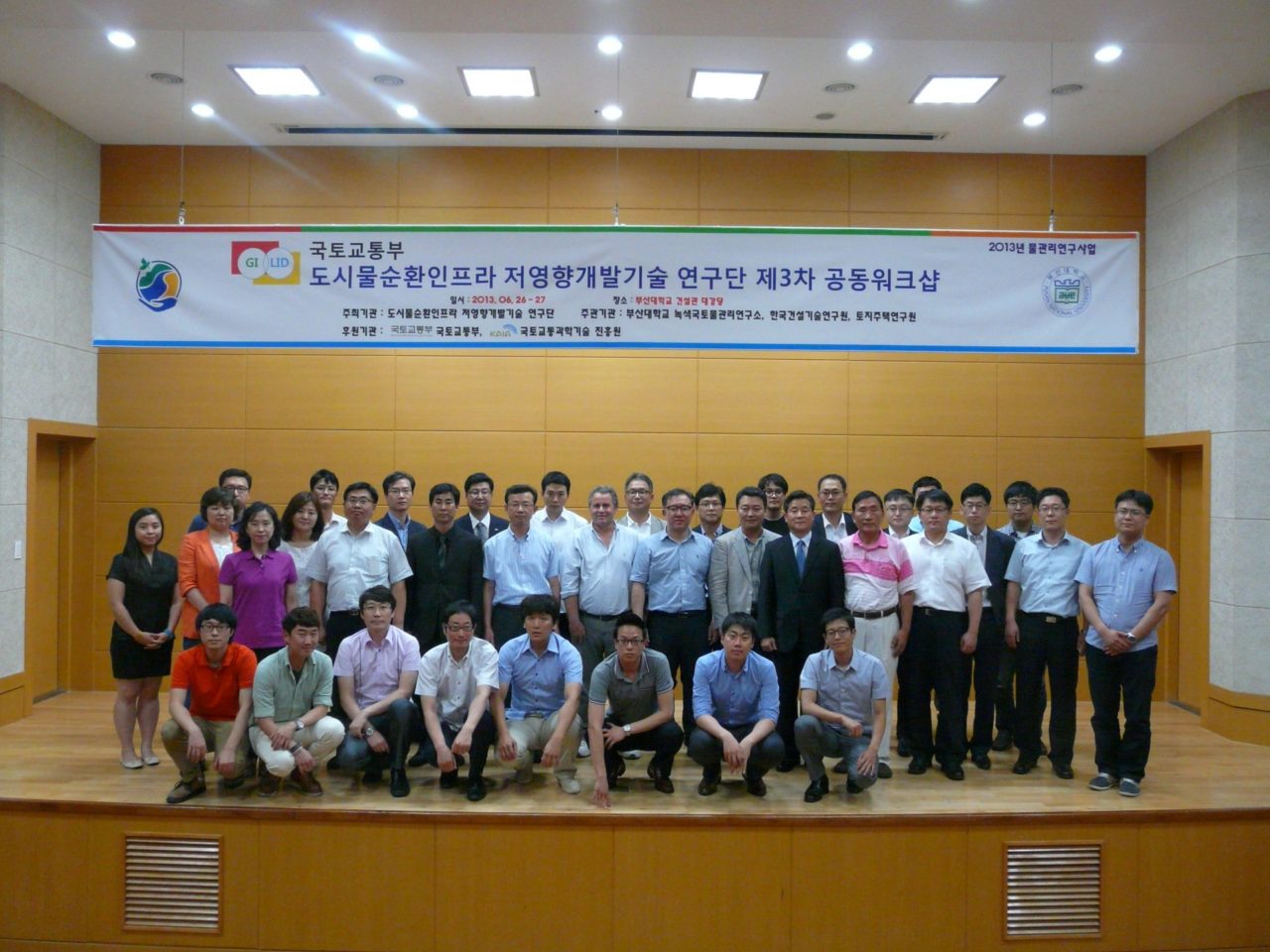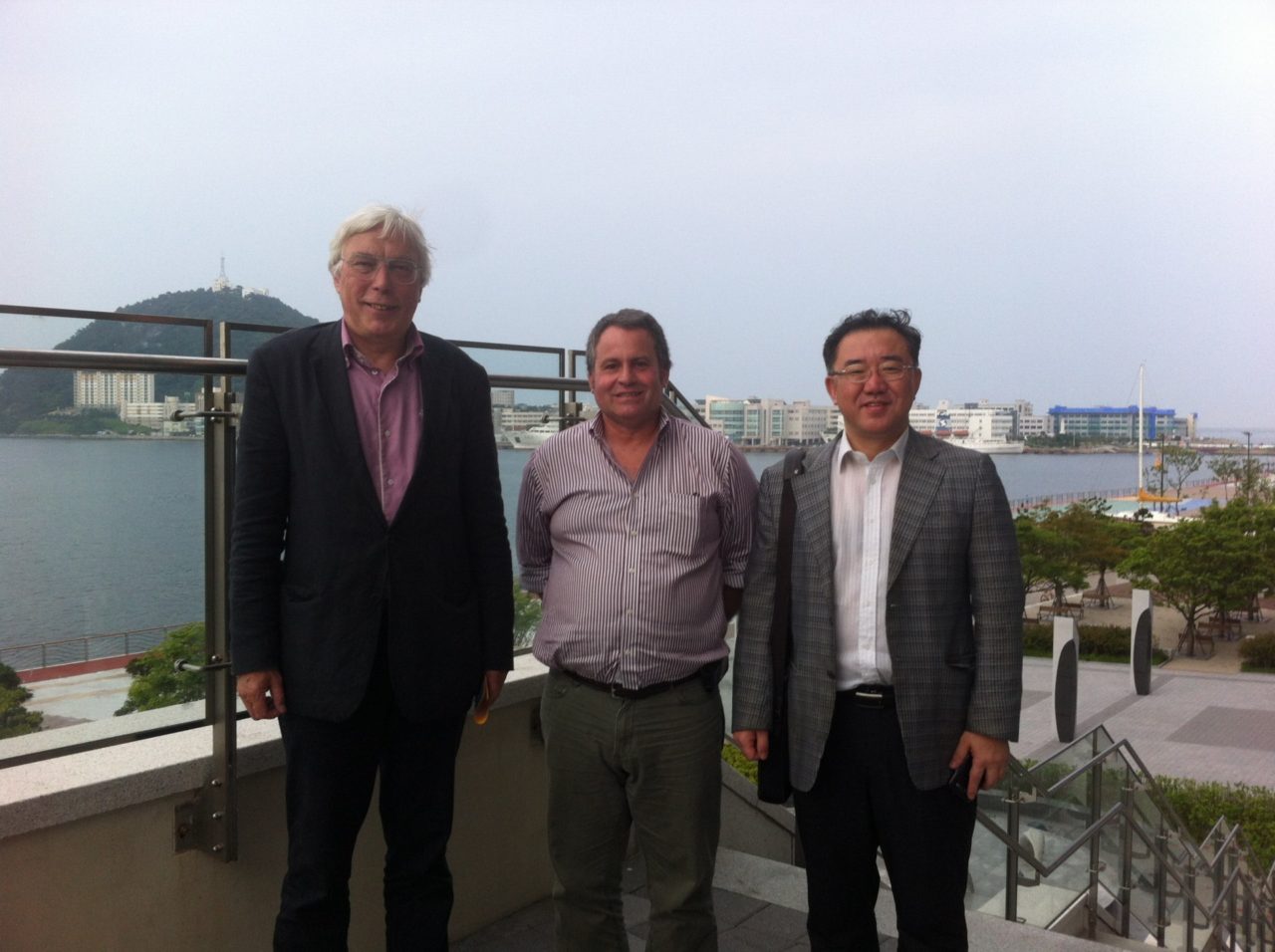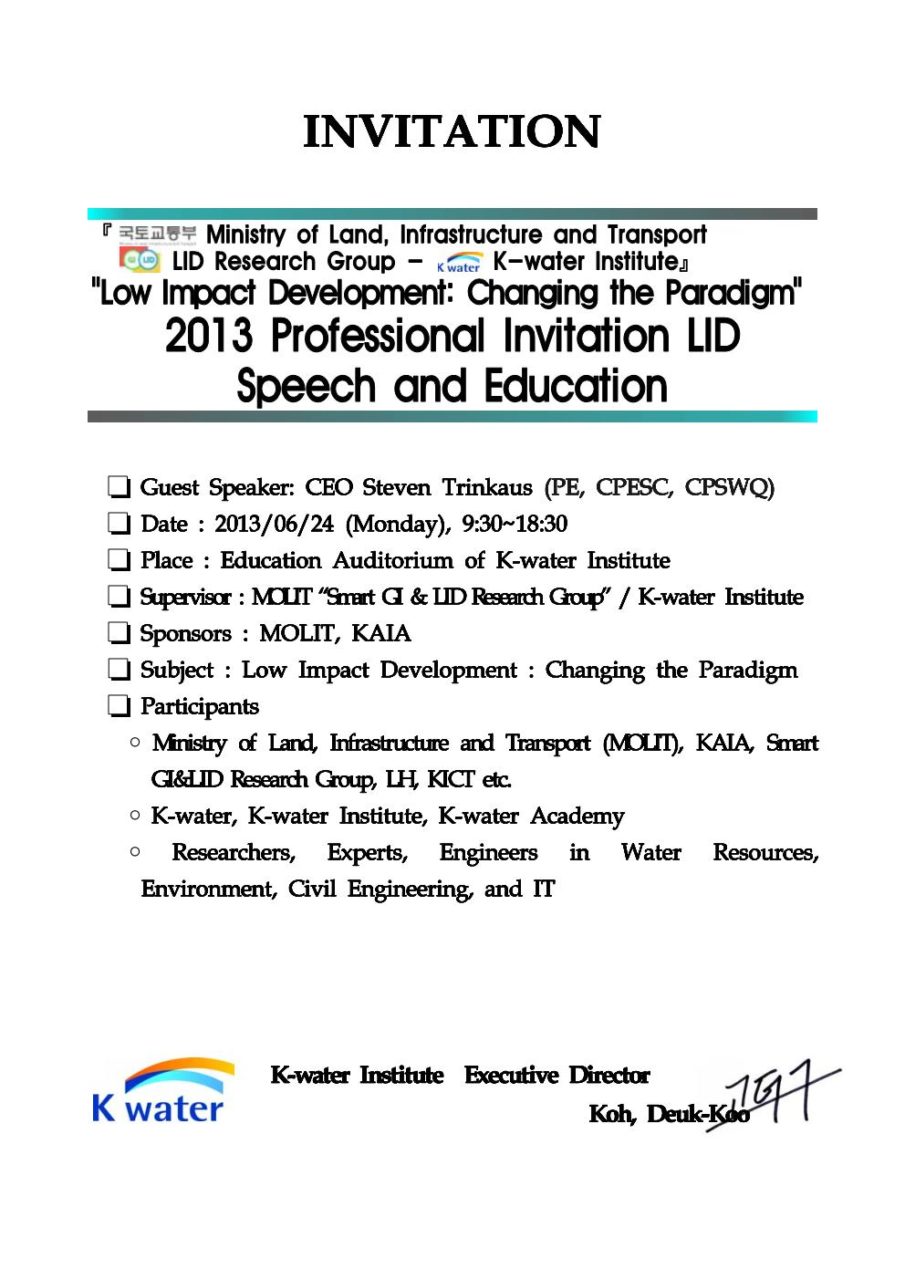 Steve was invited by Dr. Hyunsuk Shin of Pusan National University in South Korea to present a workshop on Low Impact Development on June 24, 2013. The presentation was made to research professors, graduate engineering students and practicing engineers at K-water headquarters in Daejeon, South Korea. He also met with representatives of other agencies tasked with the development of a new city, called Eco-Delta City which will implement LID practices from the ground up and comprises approximately 3,500 acres.