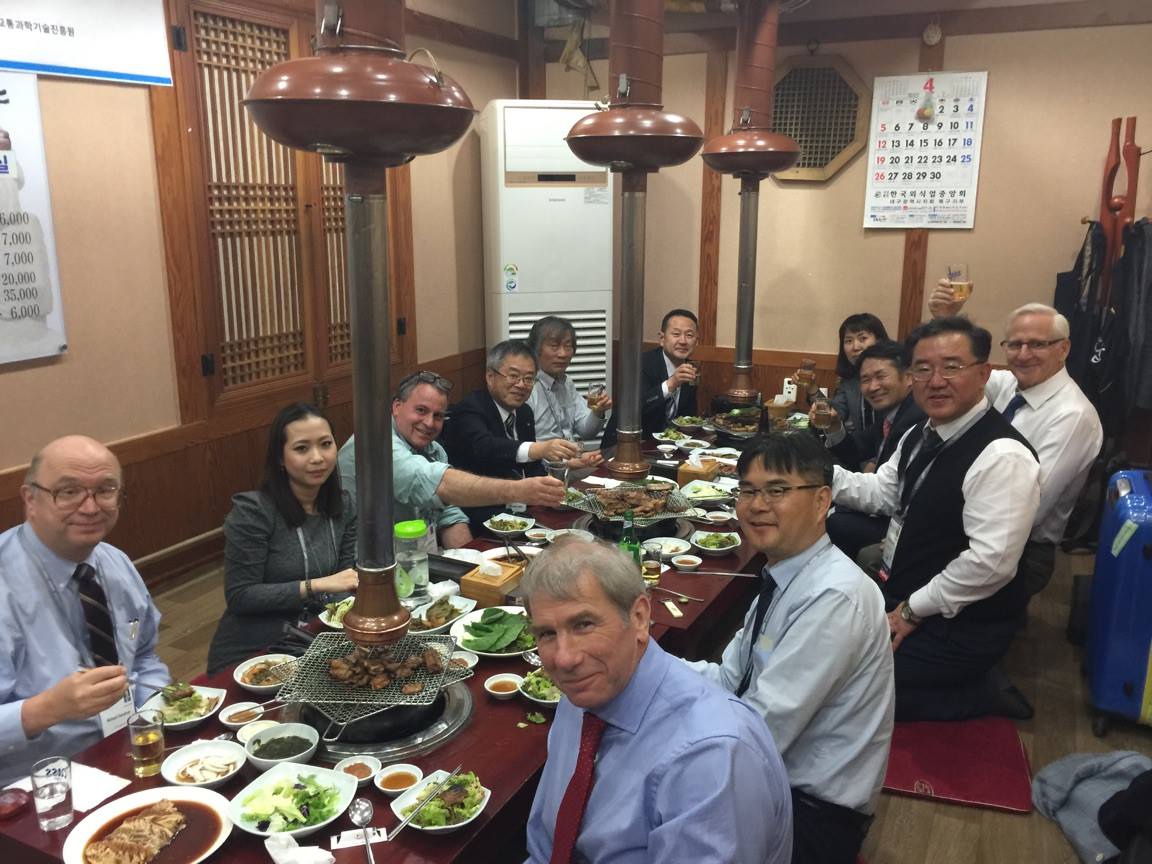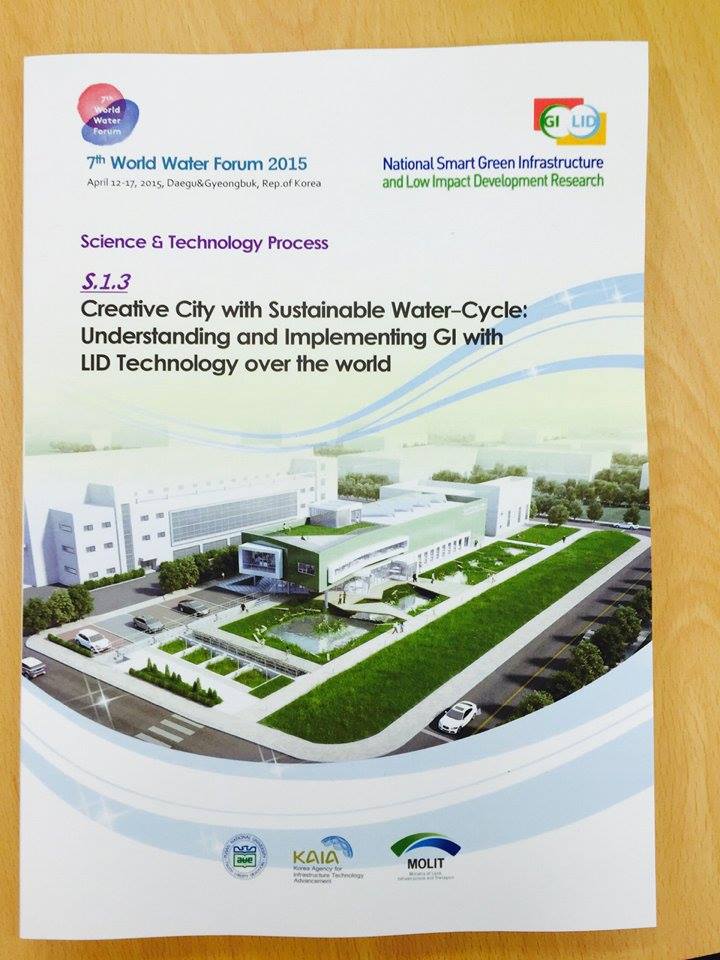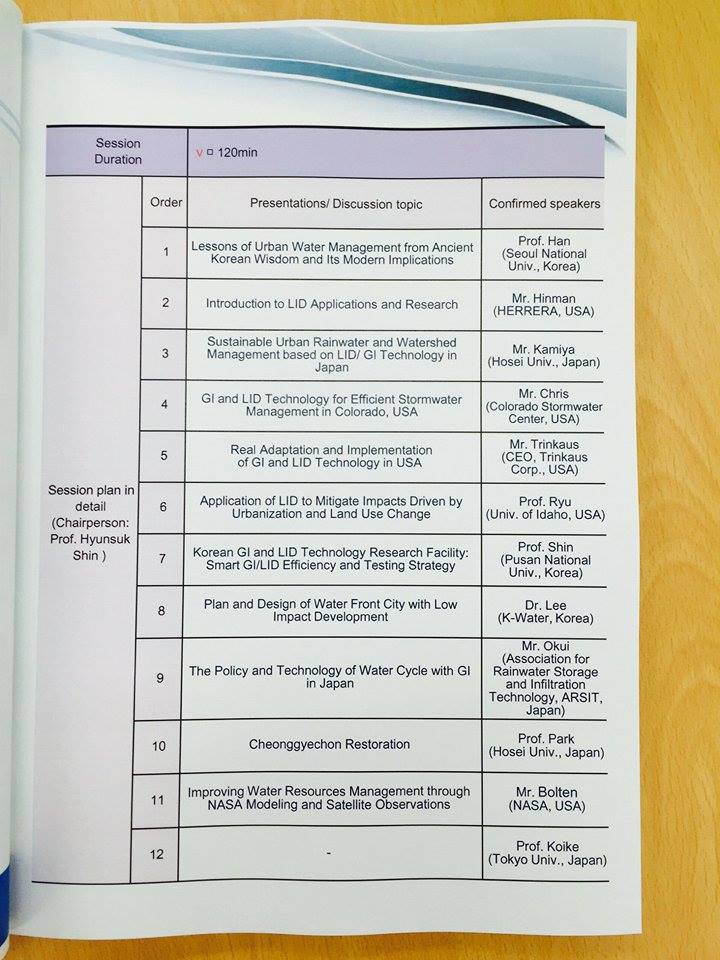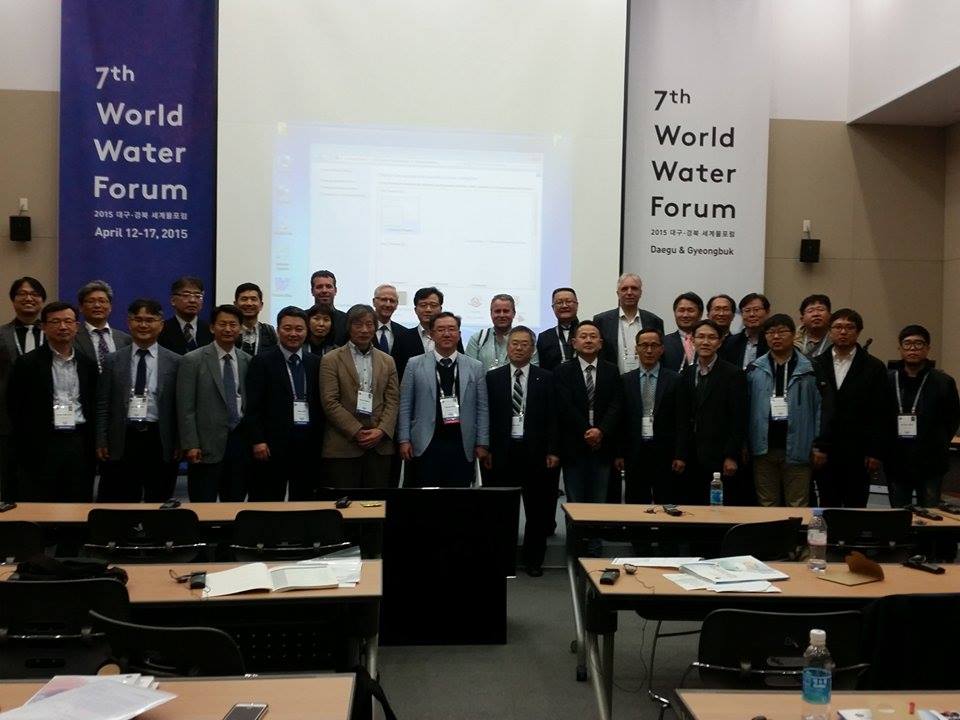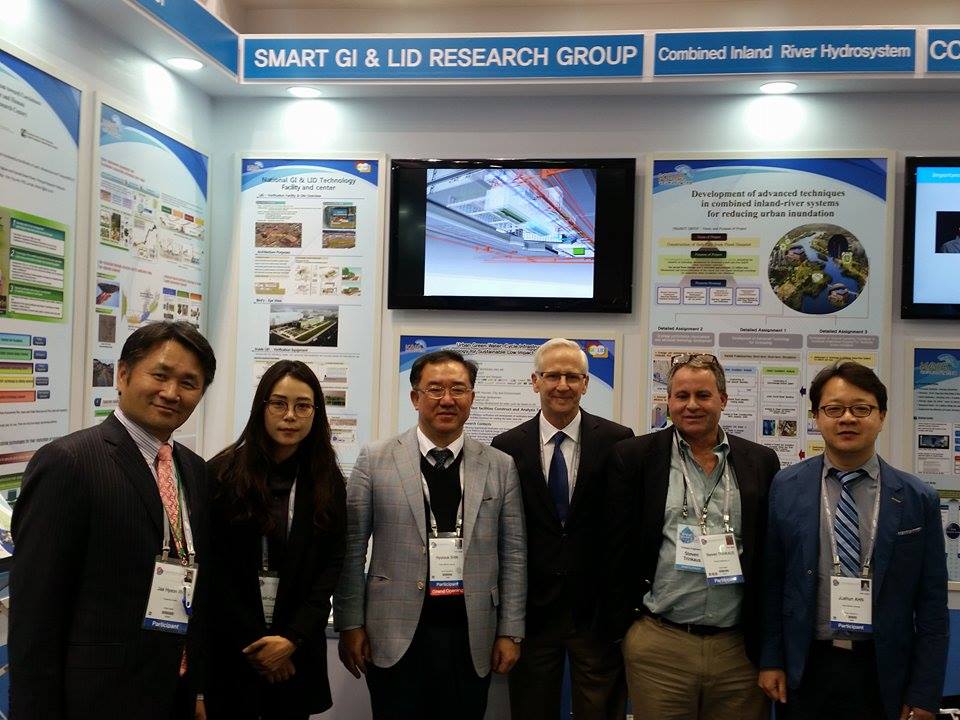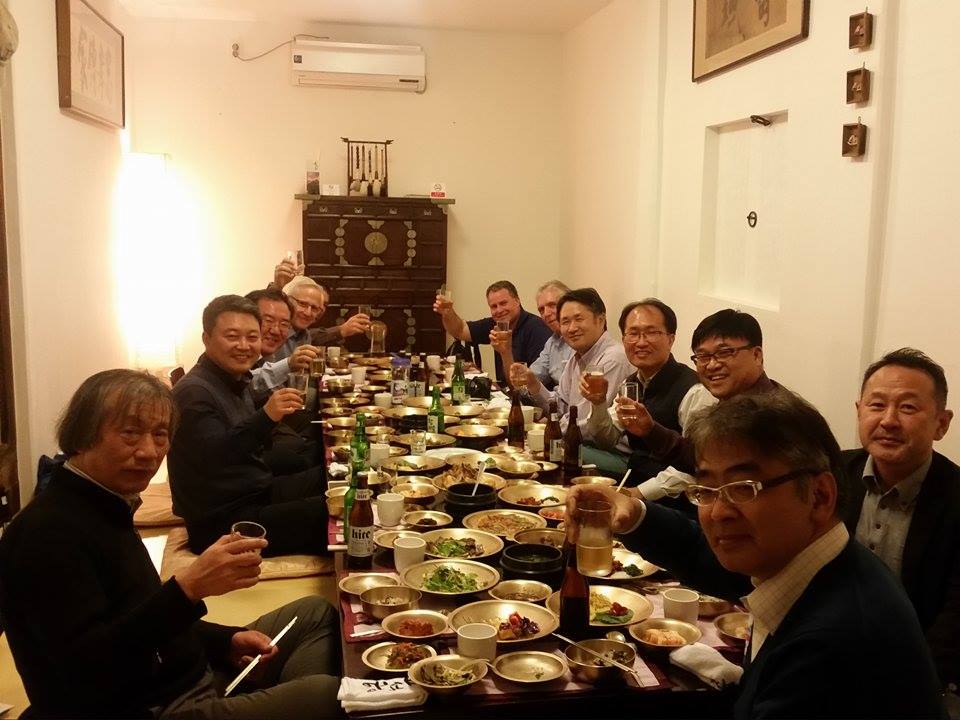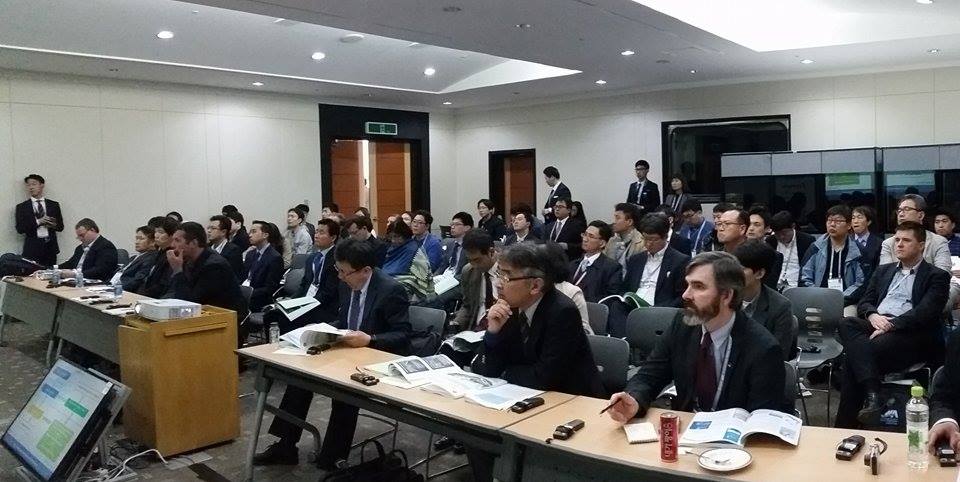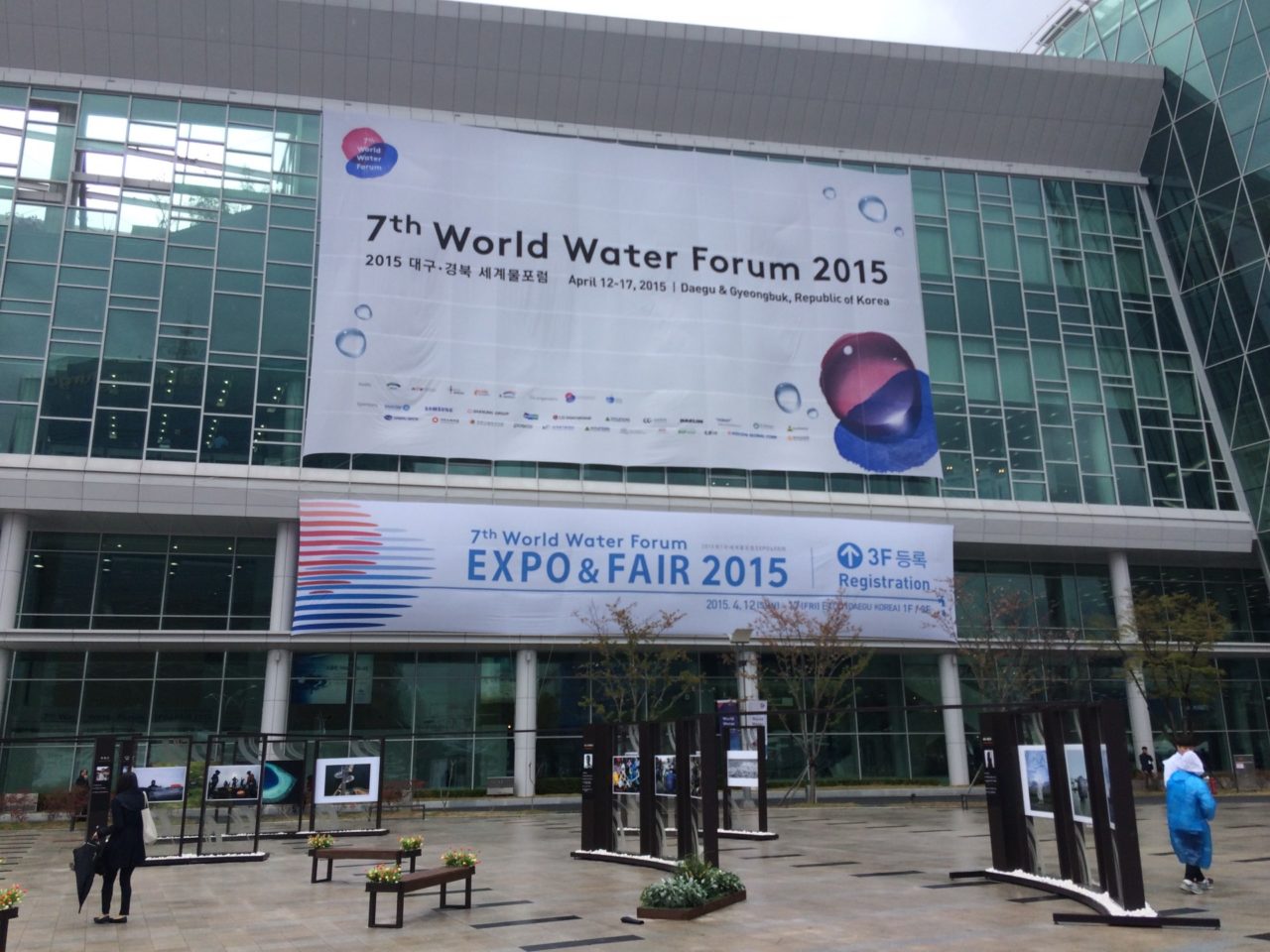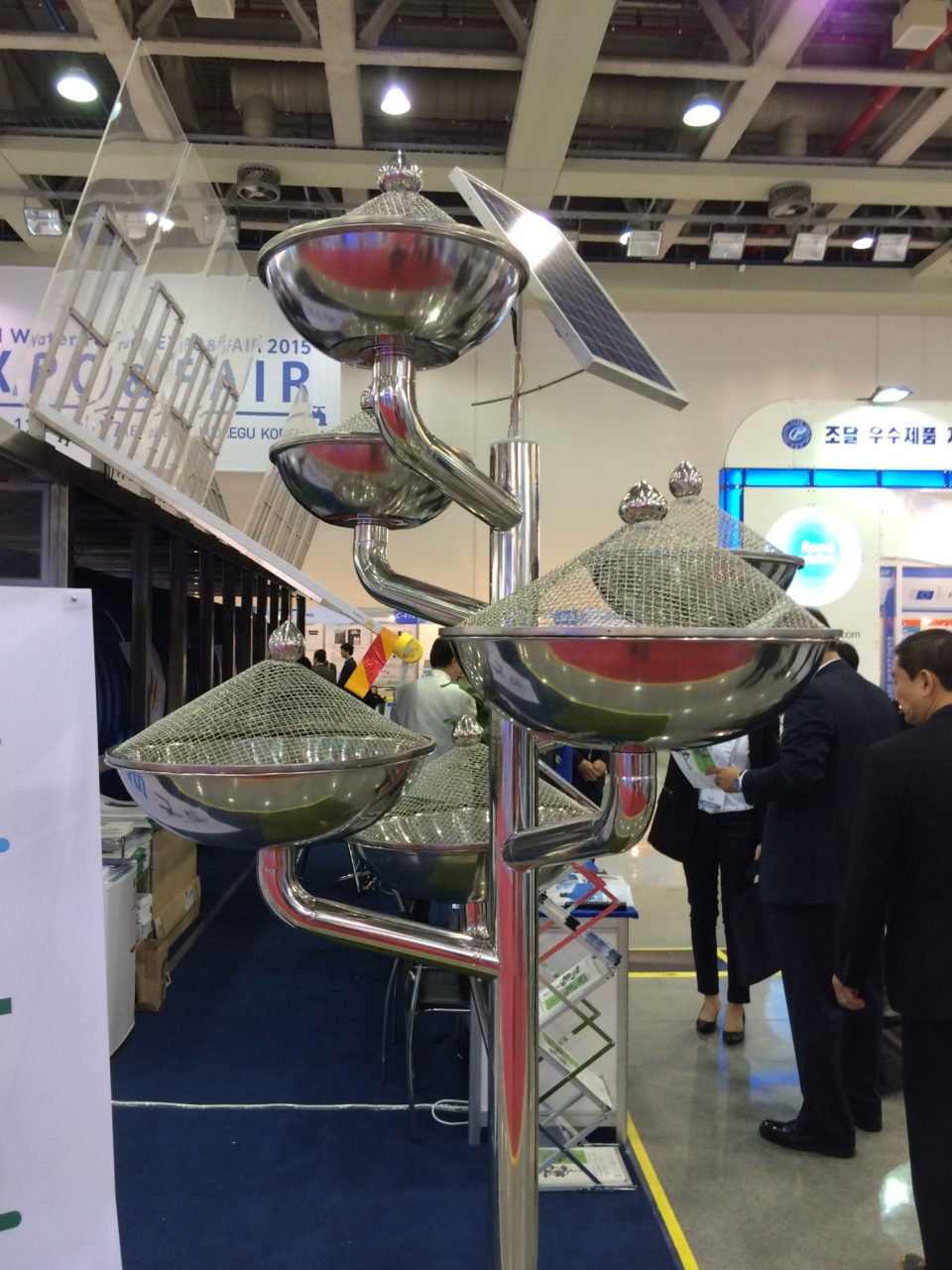 Steve was an invited presenter at the World Water Forum by Dr. Hyunsuk Shin of Pusan National University. He presented case studies of GI/LID applications in the United States.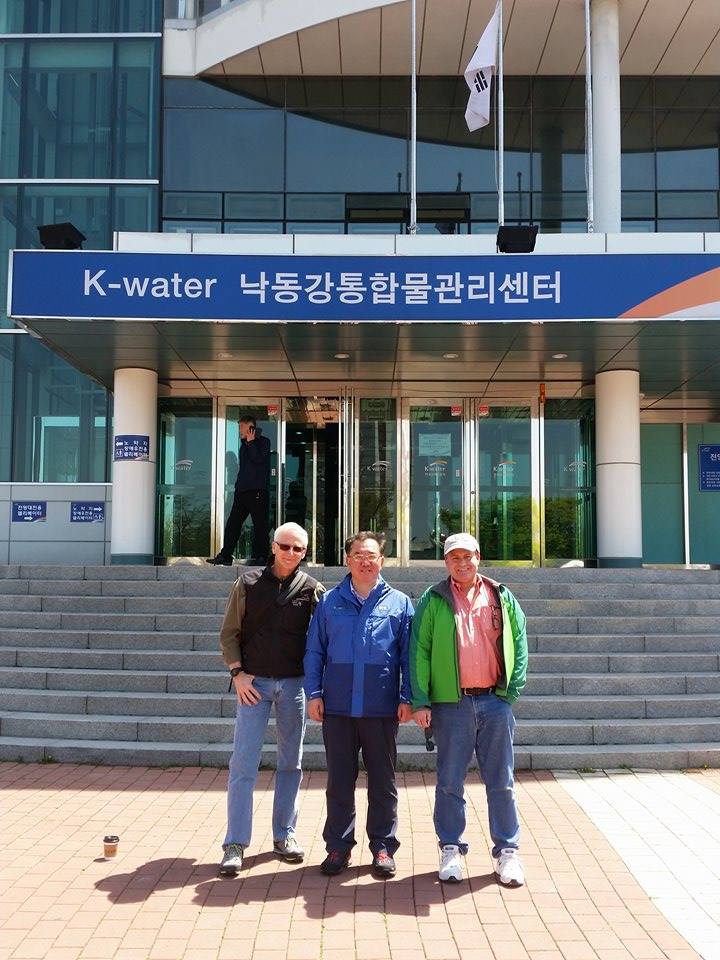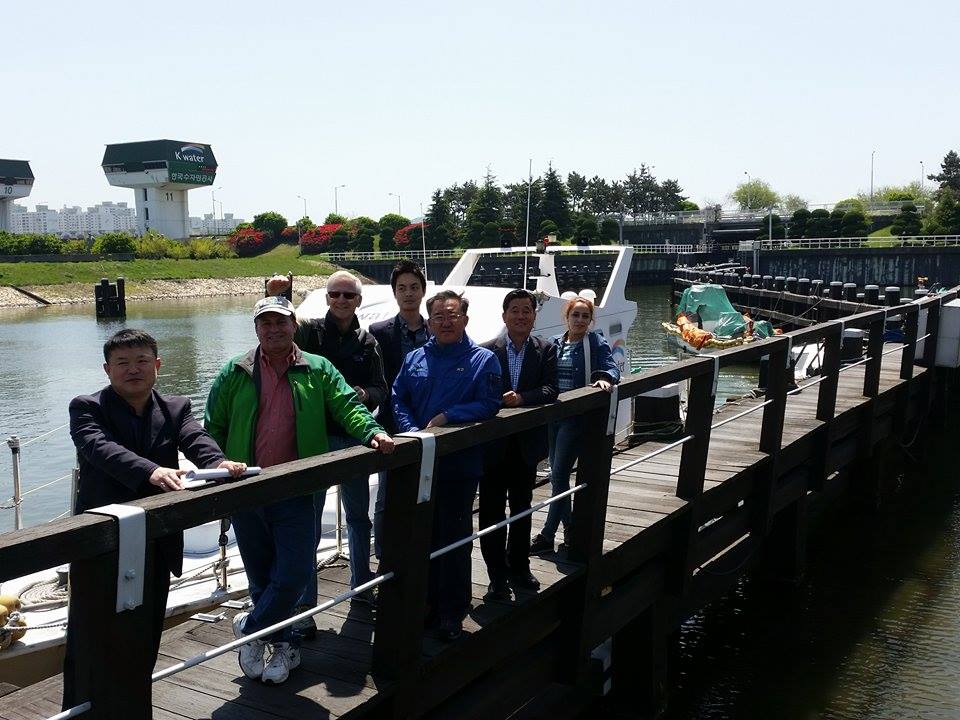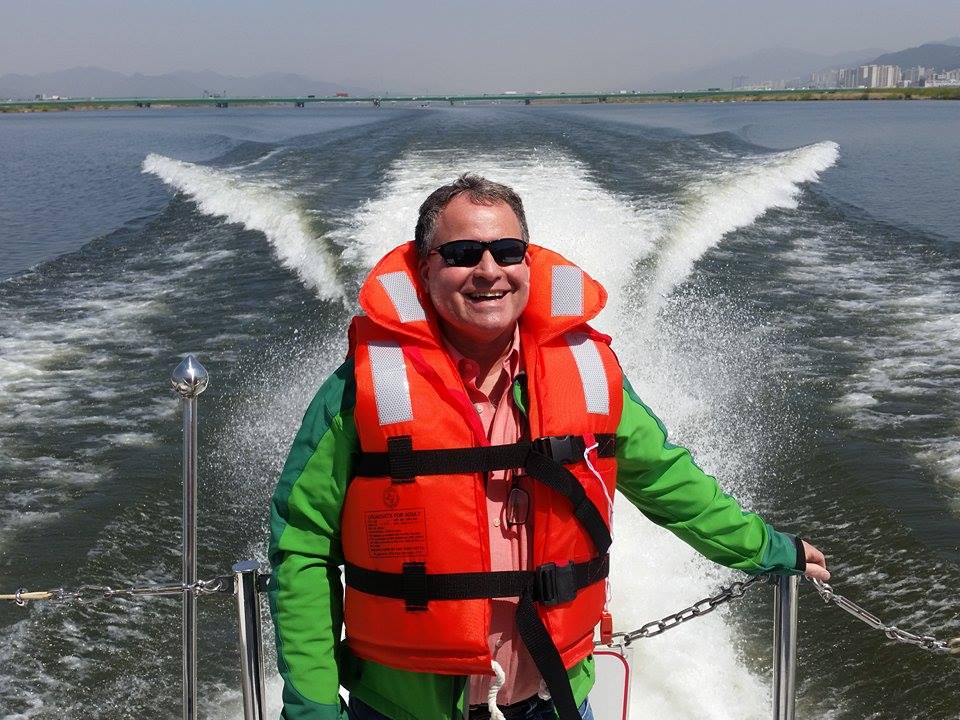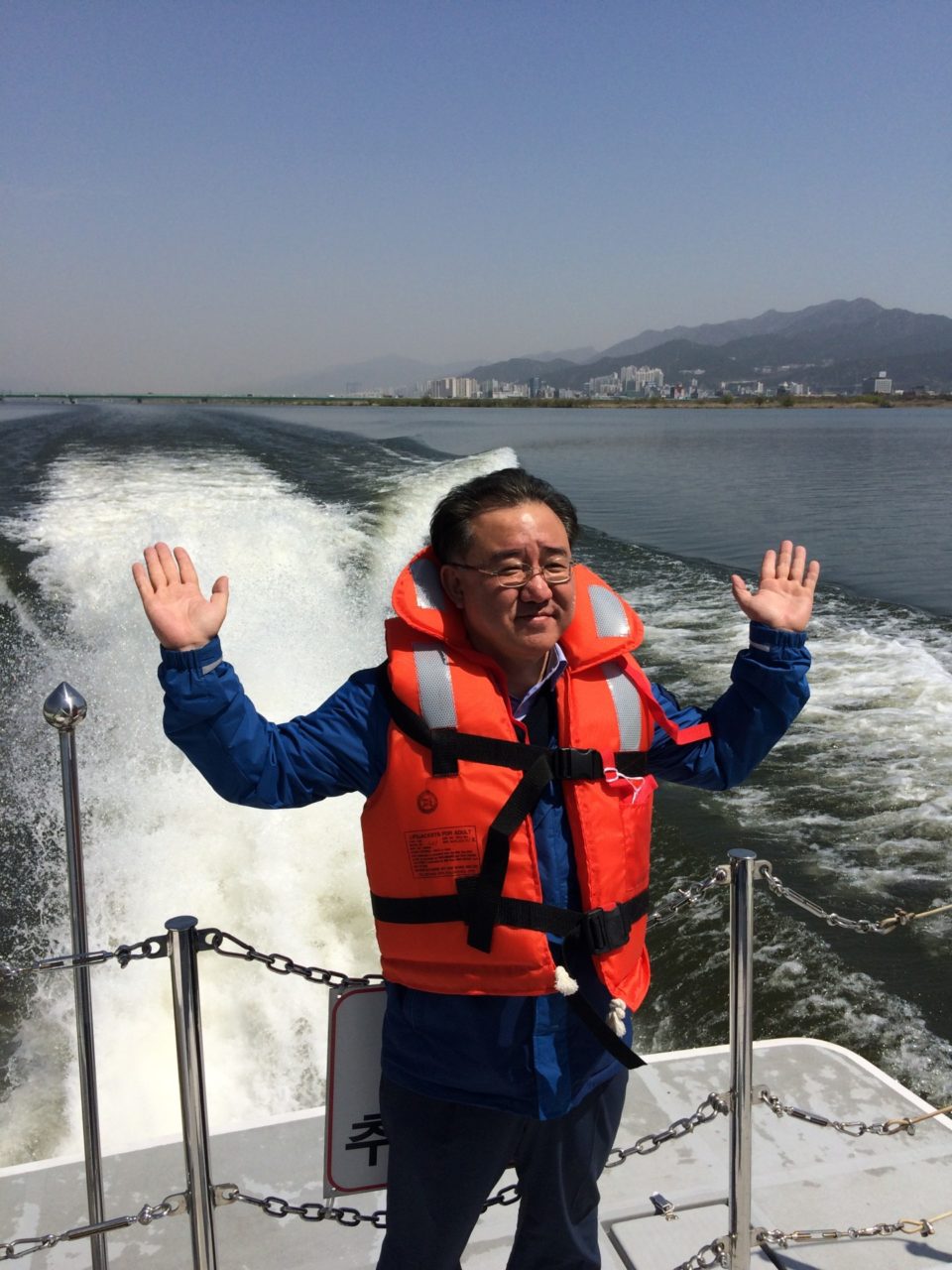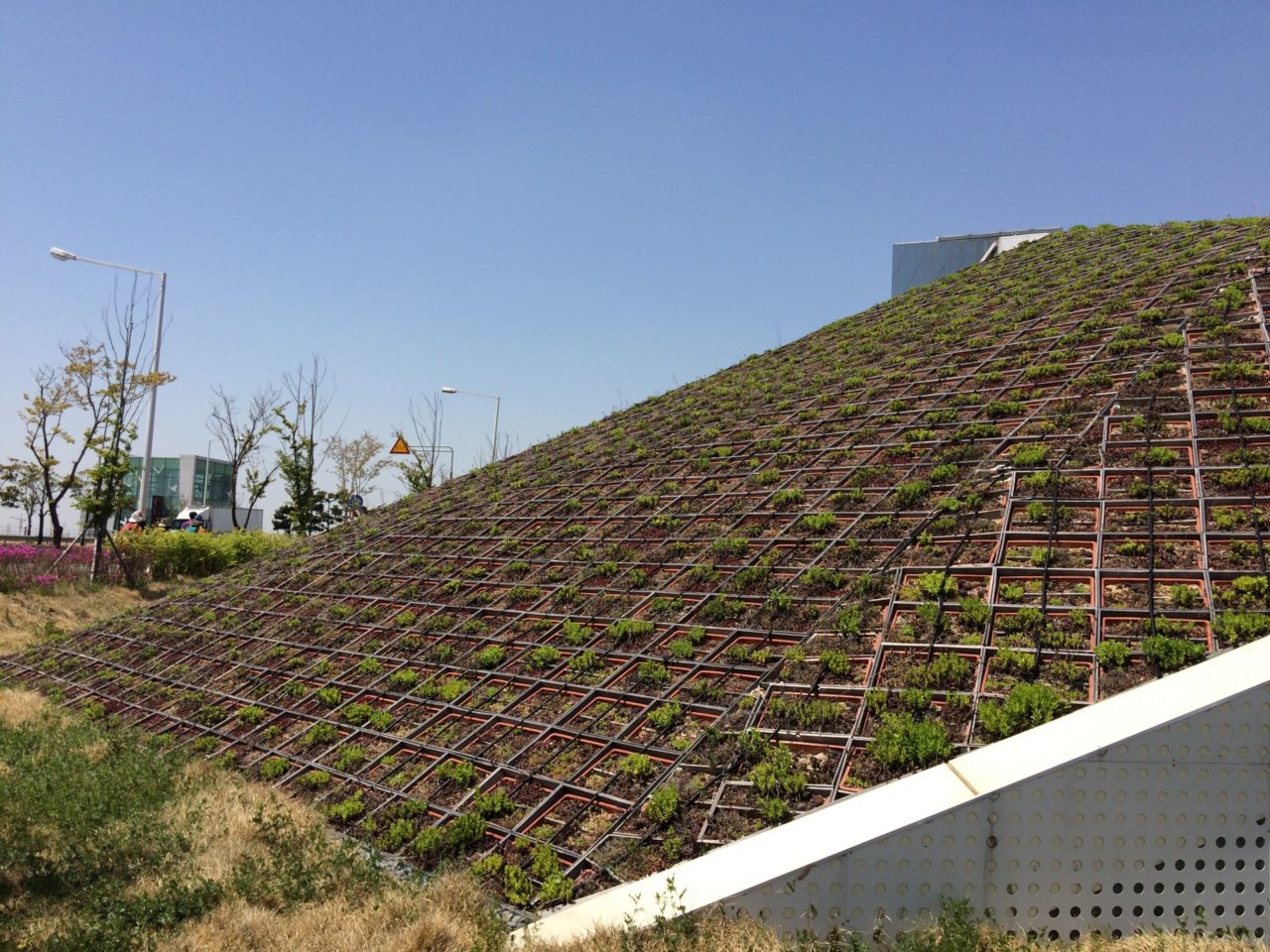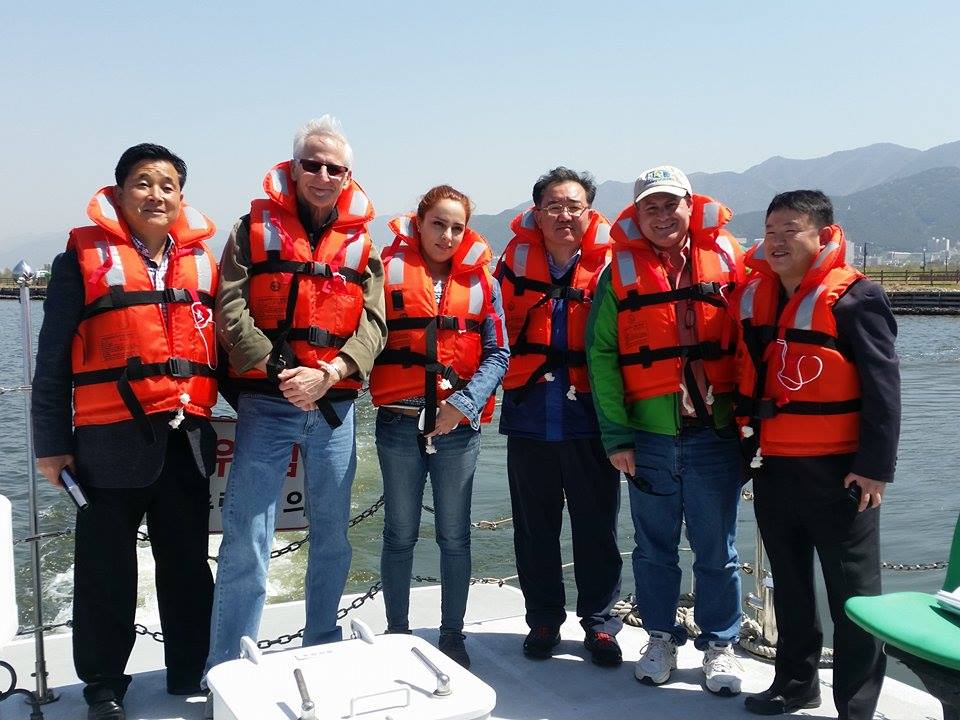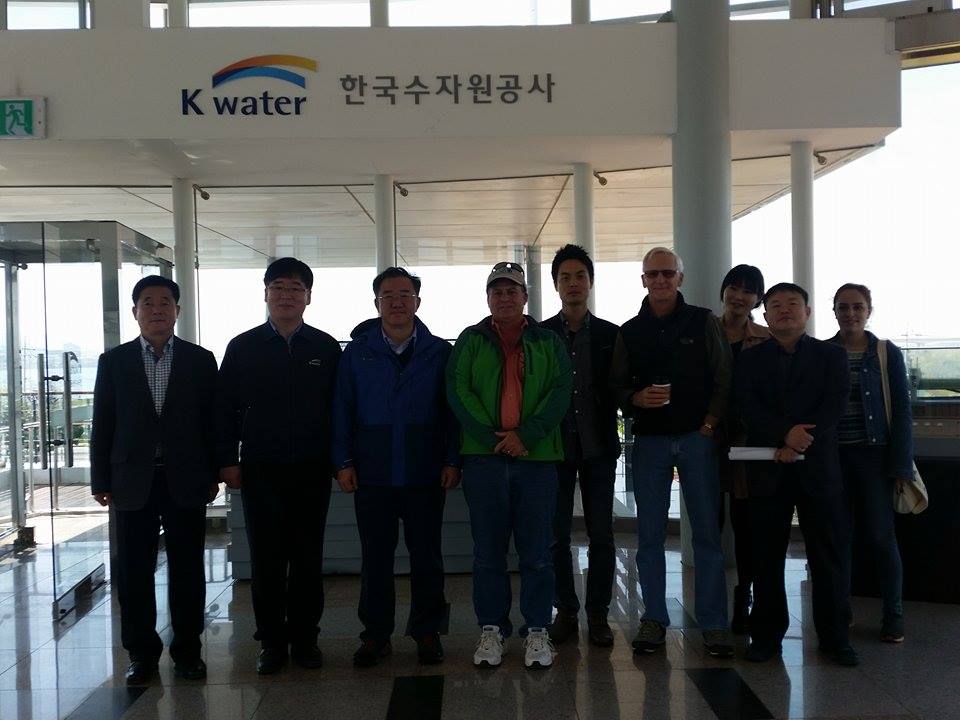 Along with Curtis Hinman of Herrera Consultants, we were given a tour of the lower portion of the Nakdong River in Busan, which was part of the Korean Four Rivers Project. The Four Rivers Project removed light commercial and agricultural uses along 1100 km (684 miles) along the four major rivers in South Korea and restored areas as native habitat or passive recreational areas, consisting of athletic fields, walkways and bike trails. The width of the restoration areas average 300 meters and was completed in 3 years.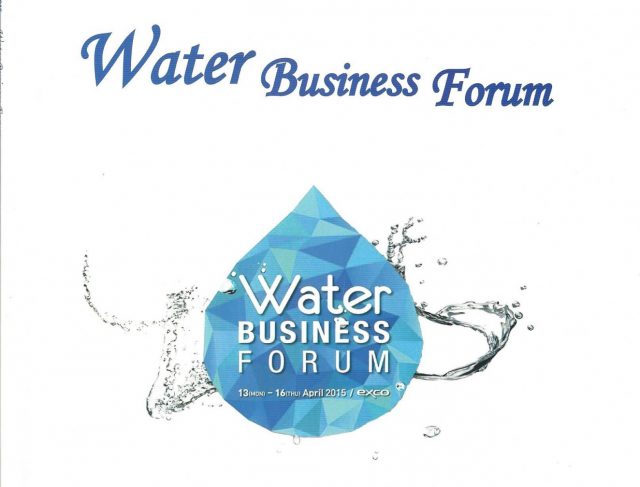 Steve was invited by Dr. Yong Deok Cho of Kwater to participate in the Water Business Forum at the World Water Forum. Steve presented an overview of his business and expertise in Low Impact Development.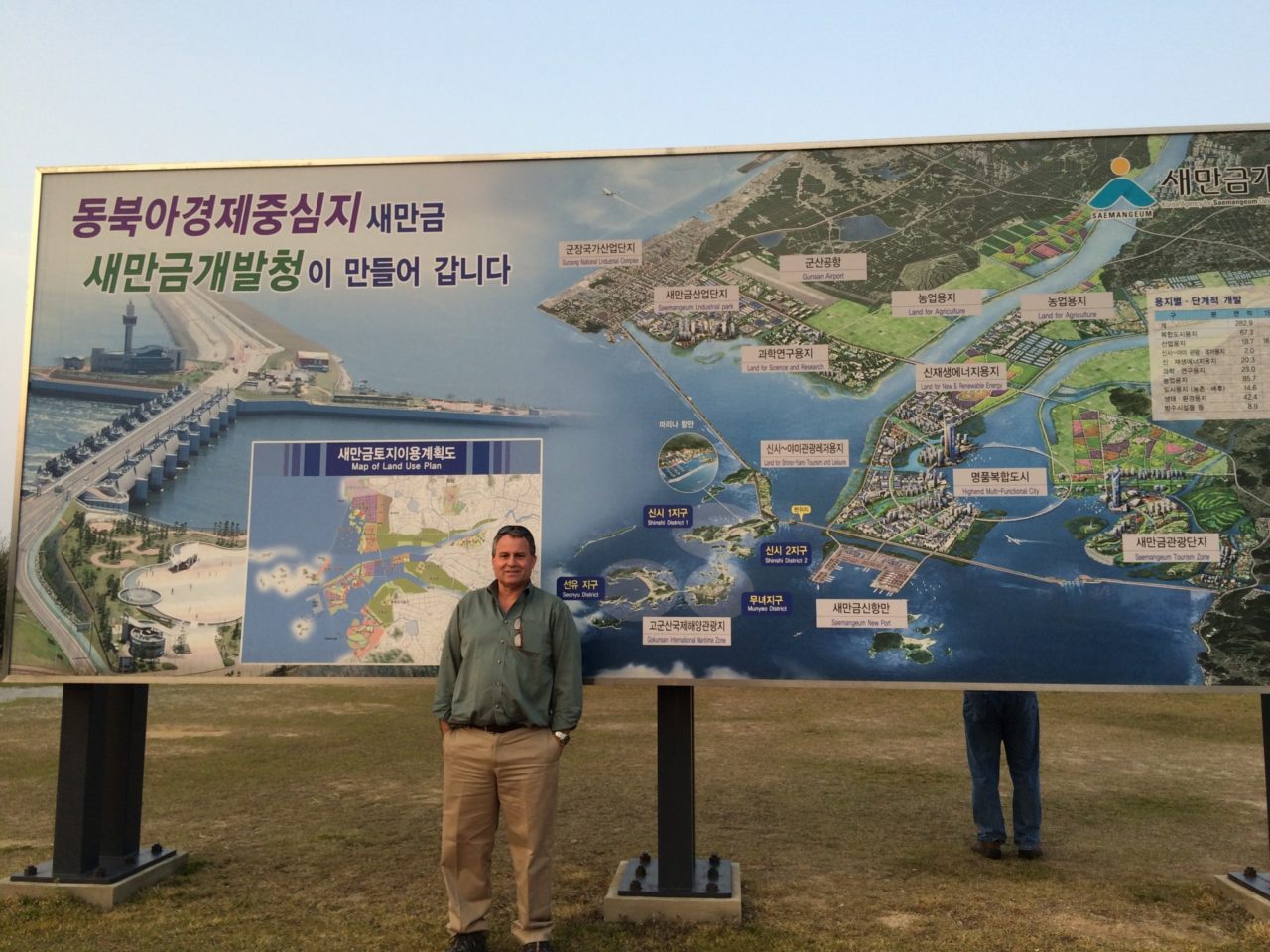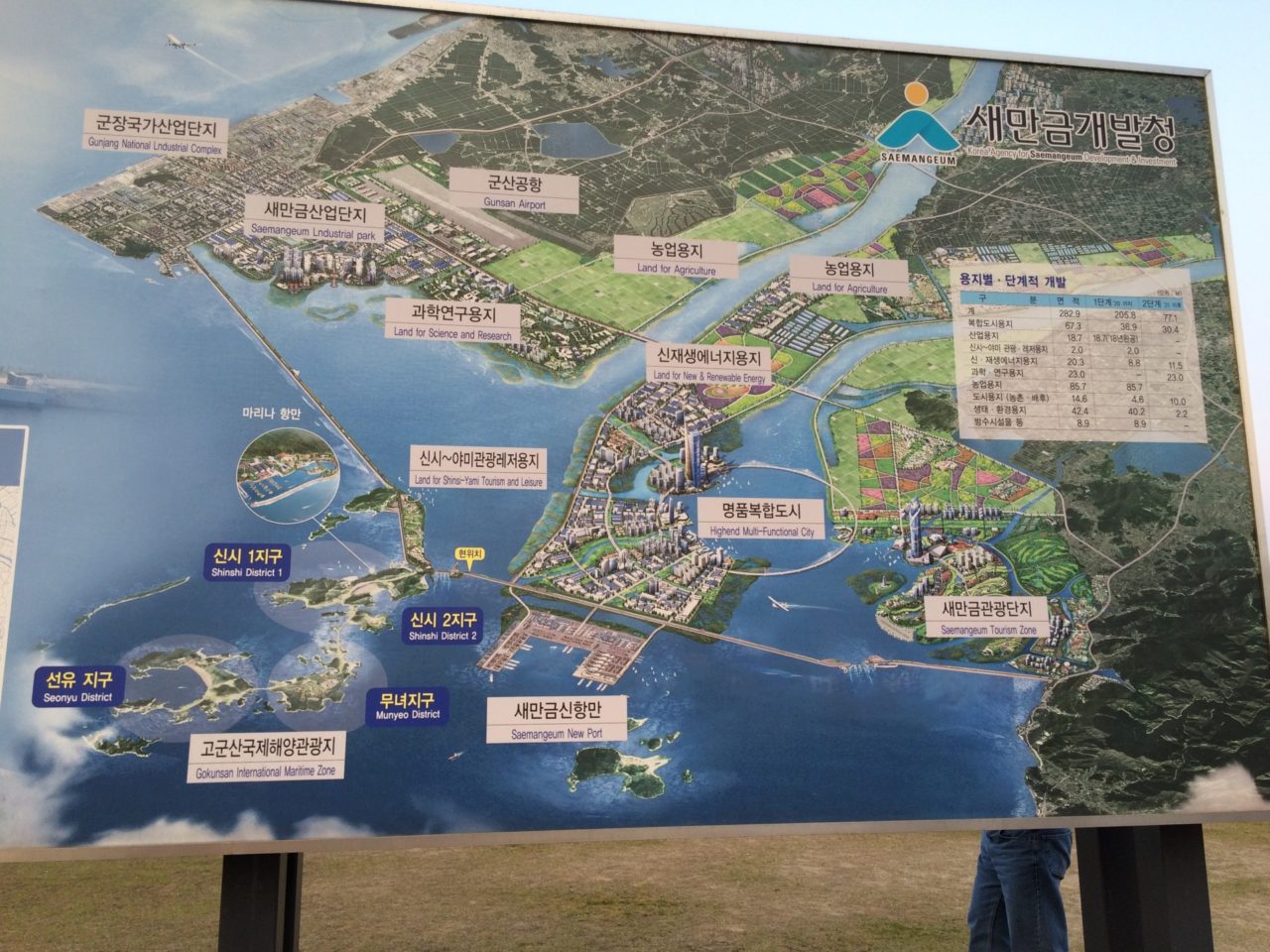 Steve was invited by Dr. Hong-Ro Lee of Kunsan National University and made a presentation entitled "Understanding Low Impact Development in the Urban-Rural Interface" for the Ariul Brainstorming Working Group on April 16, 2015 in Gunsan, South Korea. He also toured portions of the proposed land reclamation area to assess how Low Impact Development strategies could be incorporated to address water quality issues from the proposed agricultural, residential, commercial and industrial land uses for this area. The land reclamation area will encompass over 60,000 acres, located to the south of the city of Gunsan on the west coast of South Korea.
Steve was a Contributing Author as well as an Advisory Reviewer for a report prepared by Land & Housing Institute (LHI) entitled " Pyeongtaek Godeok New City Low Impact Development techniques (LID), A study on the introduction of measures (I) " dated: January 2015. This report by LHI also cited the Town of Tolland LID Design Manual as a foreign LID Manual to be used as a reference document. Steve was an invited presenter at the International Water Forum 2014 held in conjunction with the Nakong River International Water Week in Gyeongju, South Korea sponsored by DaeGyeong Water Foundation & the International Hydrologic Environmental Society. His presentation focused on urban stormwater and the benefits of LID in these areas.