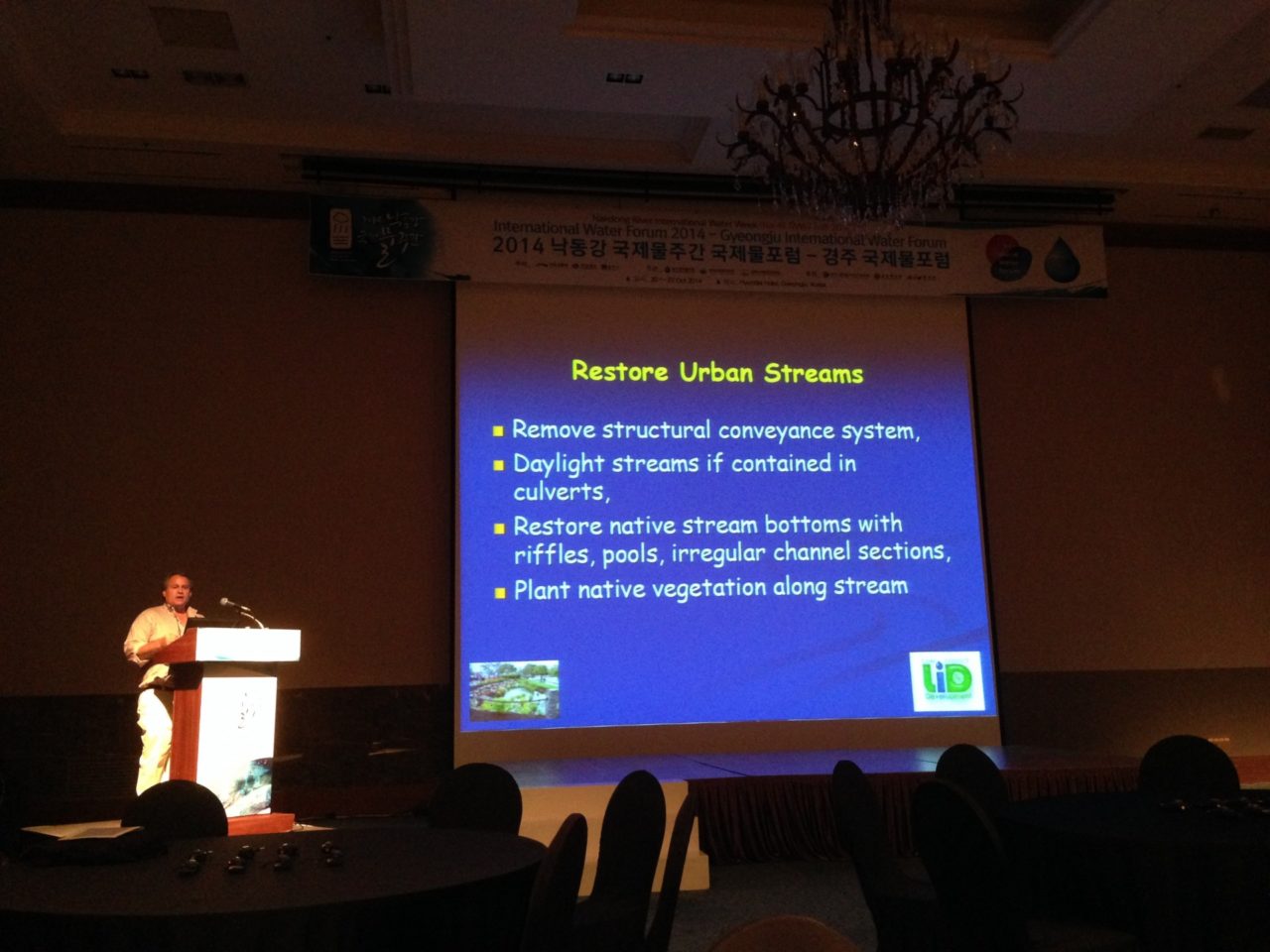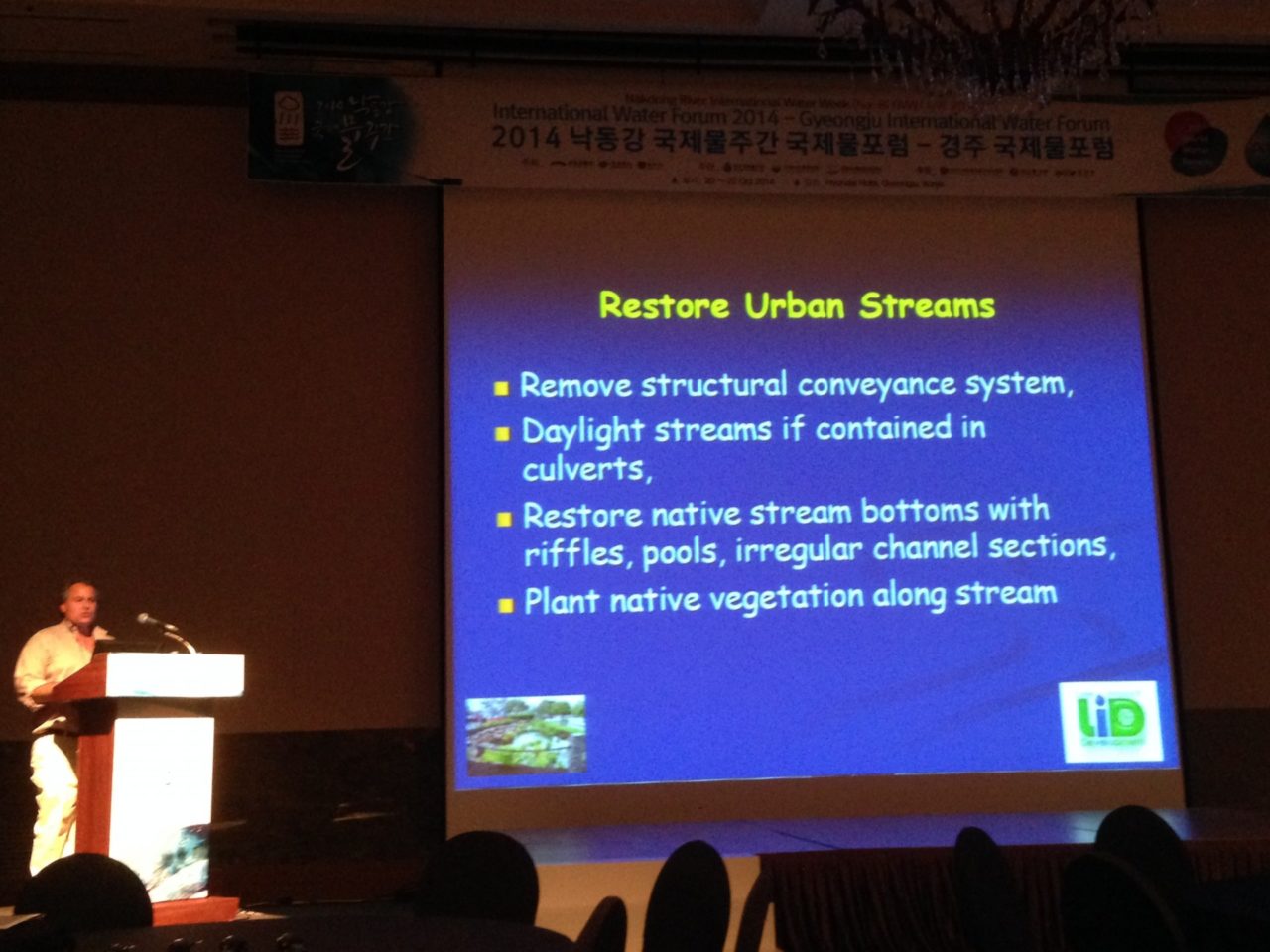 Steve was an invited presenter at the International Water Forum 2014 held in conjunction with the Nakong River International Water Week in Gyeongju, South Korea sponsored by DaeGyeong Water Foundation & the International Hydrologic Environmental Society. His presentation focused on urban stormwater and the benefits of LID in these areas.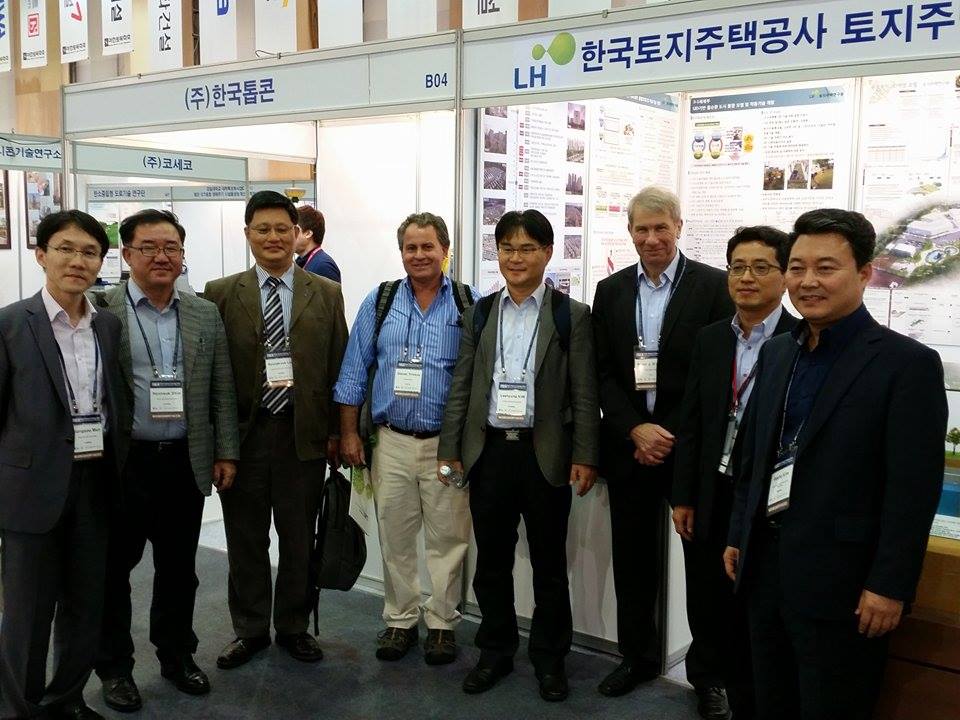 Steve was an invited presenter at the IWA Water Reuse & Energy Conference 2014 held in Daegu, South Korea. His presentation was on the regulatory barriers to implementation of LID and how to overcome these barriers. He also participated in a panel discussion with other presenters.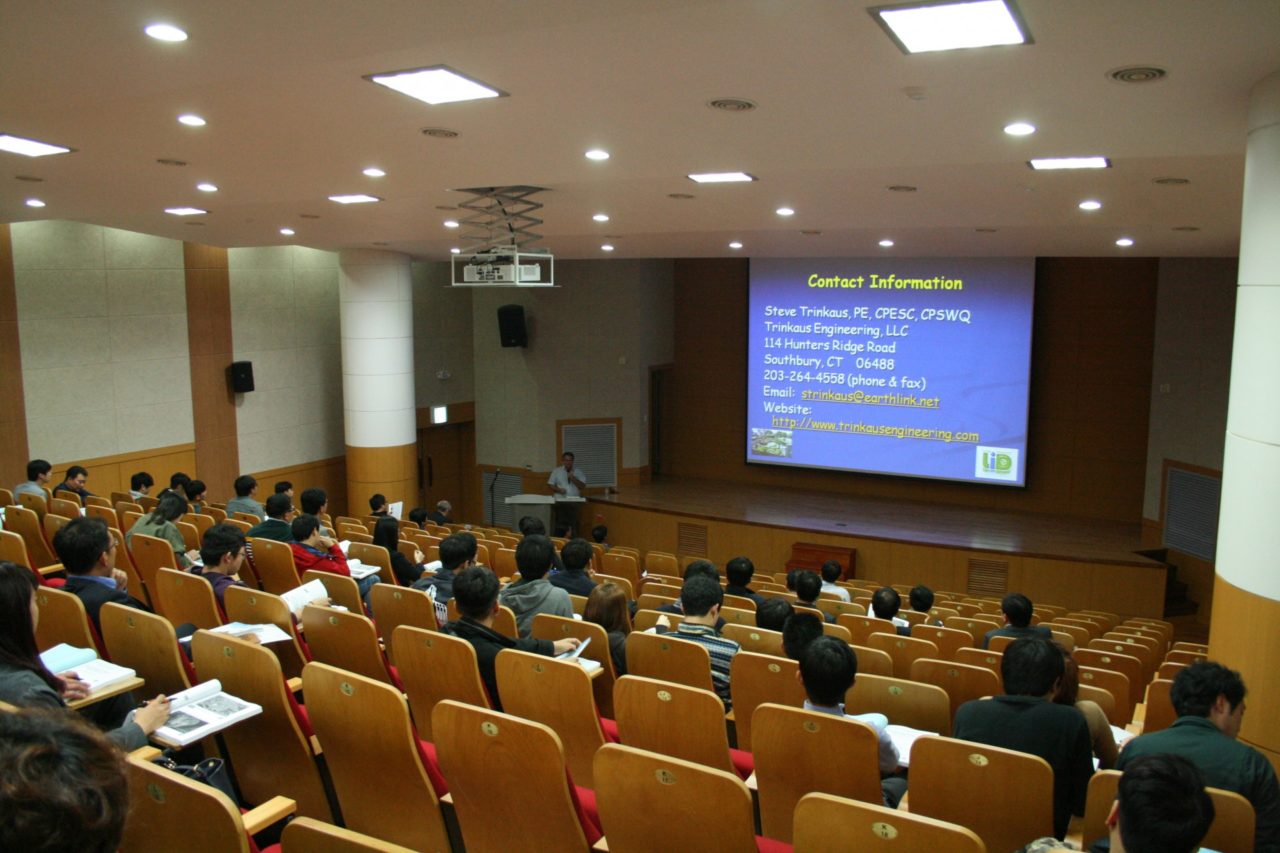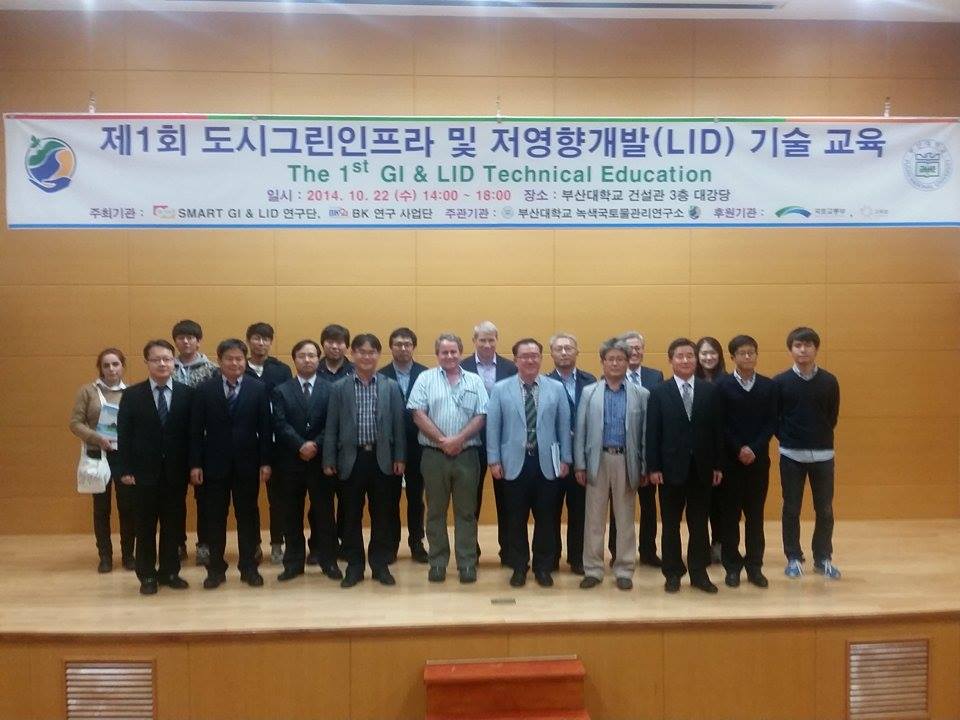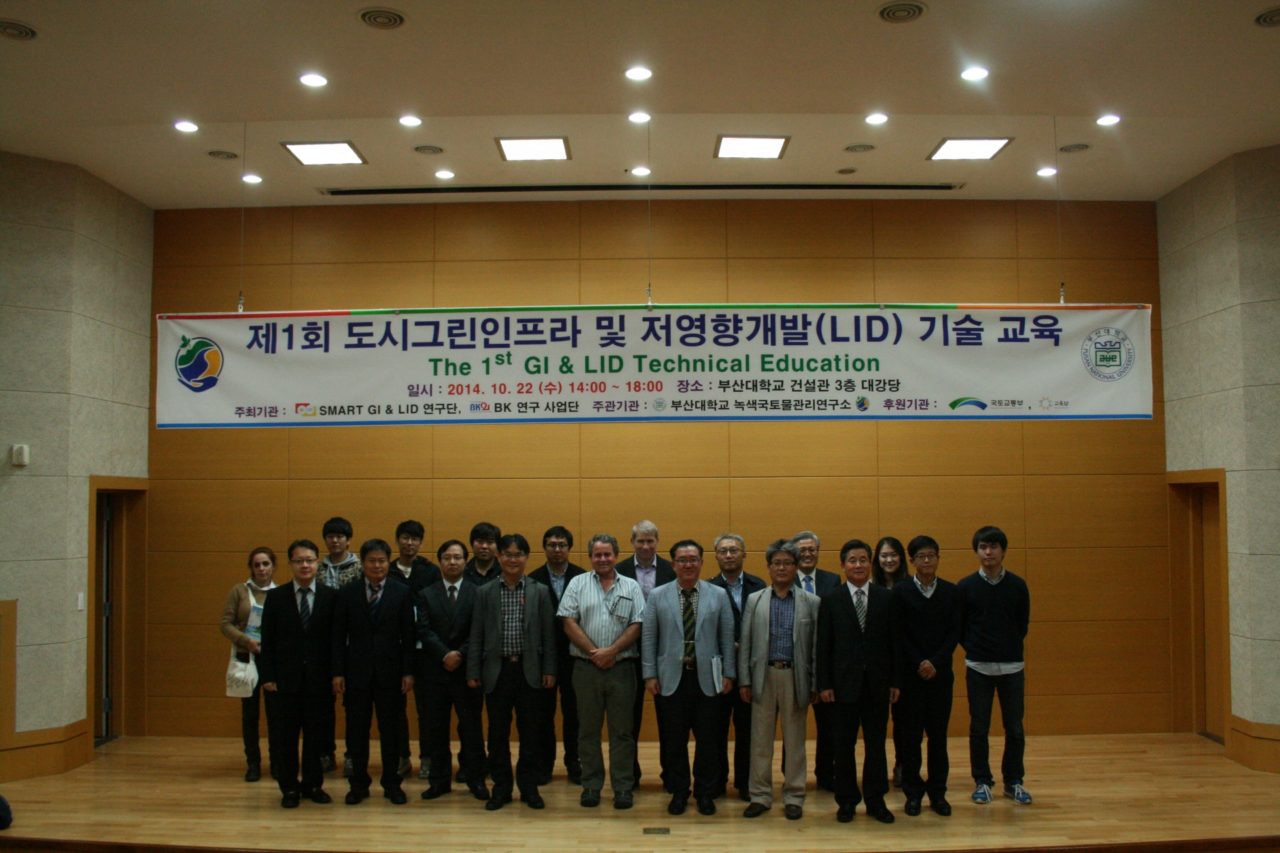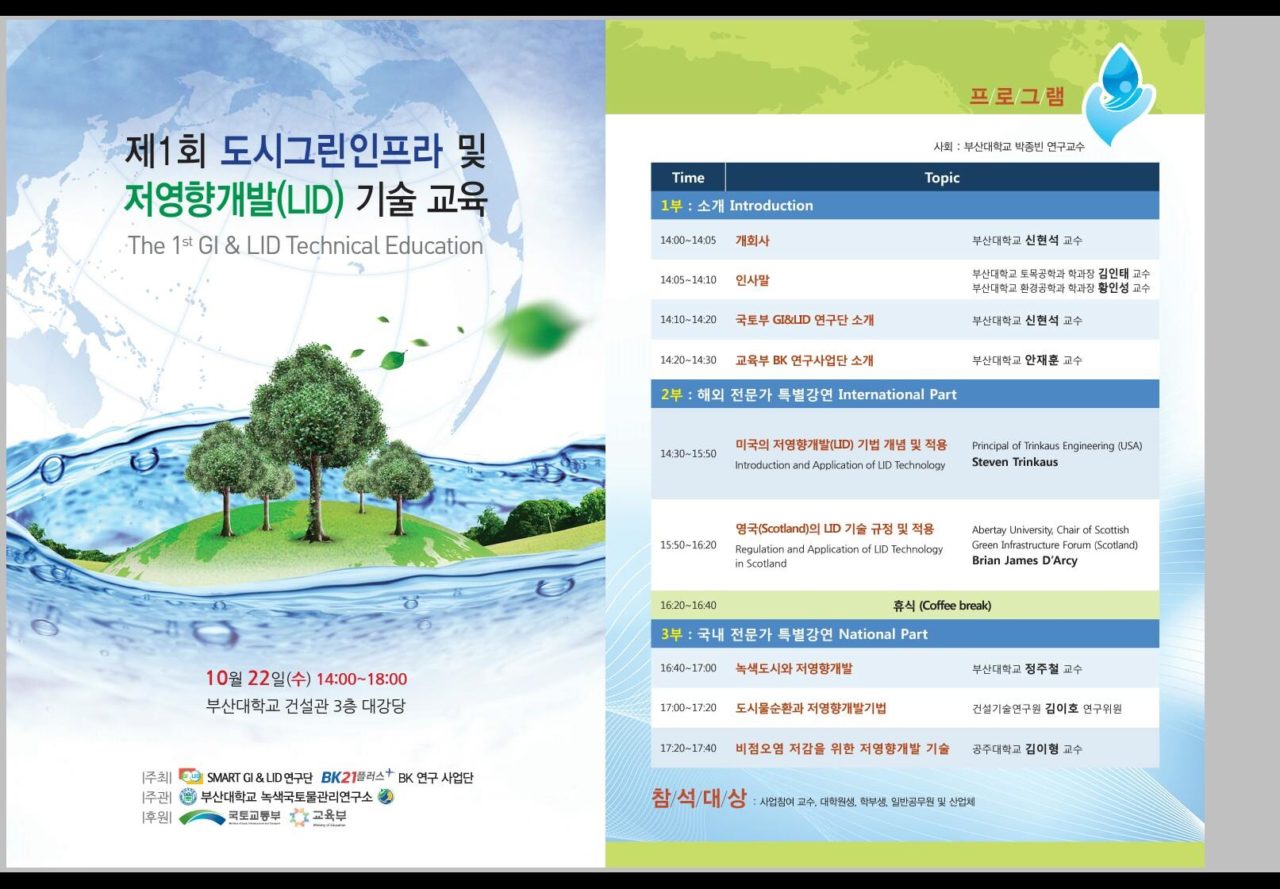 He also made a presentation at The 1st GI & LID Technical Education Workshop held at Pusan National University on October 22nd on an overview of LID and the application of LID concepts. He was invited by Dr. Kyung Hak Hyun of Land & Housing Institute (LHI) to make two presentations of LID case studies at Sangyung University and at a seminar hosted at LHI along with Kwater.
Steve met with Jong-Pyo Park, Director and Kyoung-Do Lee, CEO of HECOREA, a water resource consulting firm to discuss LID in dense urban areas. Steve signed a MOU with HECOREA to provide consulting services on LID monitoring approaches and maintenance protocols for the Go-Deok International Planning District near Pyeongtaek, South Korea.